In this step, you may add categories and rayon to your homepage.
Simply drag and drop products from various category views into these components.
The product data is pulled directly from your eCommerce store, so you do not need to upload any images. Simply choose the categories that you wish to feature on the homepage, and decide on how many products should be displayed.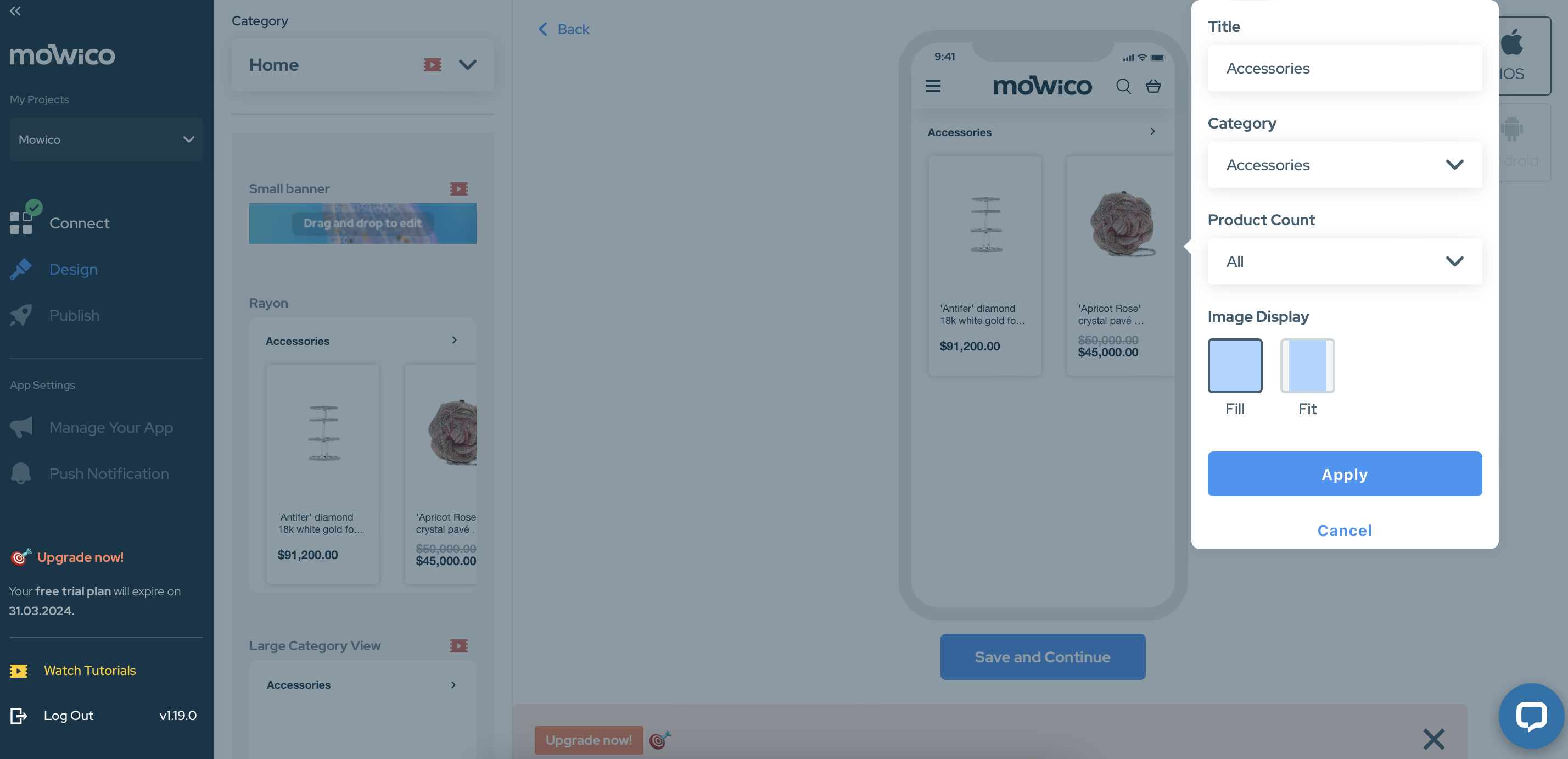 To continue editing your homepage, visit:
More Questions
To learn more about Mowico, visit Mowico Insights to become a mobile app expert & boost your mobile commerce sales!
Have more questions about designing your mobile app, we're happy to help! Please reach out to Mowico Support Team through our LiveChat in your dashboard, or email us at support@mowico.com.