The work type for the category layout is drag-and-drop. You can also use the search bar to find a category.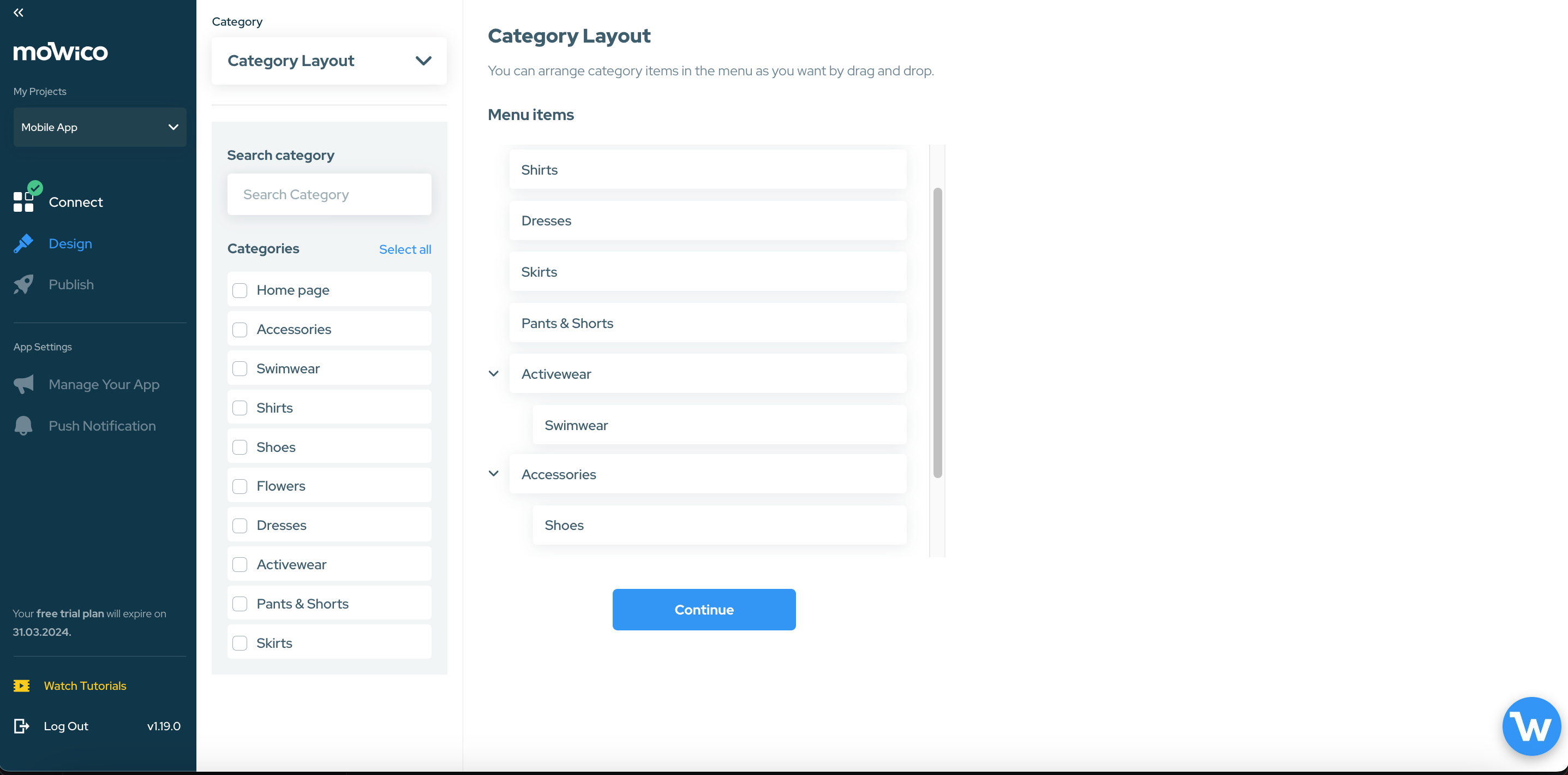 You can either select all the categories by clicking "Select all" or do it step by step based on your preference.
To create sub-categories, all you need to do is to drag the sub-category and drop it onto the main category. This will automatically create the sub-category under the related main category.
If you wish to delete any of the categories, simply drag the category from the right side and drop it onto the left side. Then, click on the "Delete" button.
Please note that the instructions provided above for category layout customisation specifically apply to Shopify stores. If you have a WooCommerce store, you cannot make any changes to the category layout through this drag-and-drop method. The order of categories in your WooCommerce store will remain the same as it is set in your WooCommerce store settings.
Next, design your home page.
More Questions
To learn more about Mowico, visit Mowico Insights to become a mobile app expert & boost your mobile commerce sales!
Have more questions on designing a mobile app, we're happy to help! Please reach out to Mowico Support Team through our LiveChat in your dashboard, or email us at support@mowico.com.