Brand colors are essential to create a unified experience across devices. Adjust your mobile app color theme to match your branding. You can create a new colour theme from scratch.
Check the preview to see how the colour codes will be applied to the product list and product detail pages.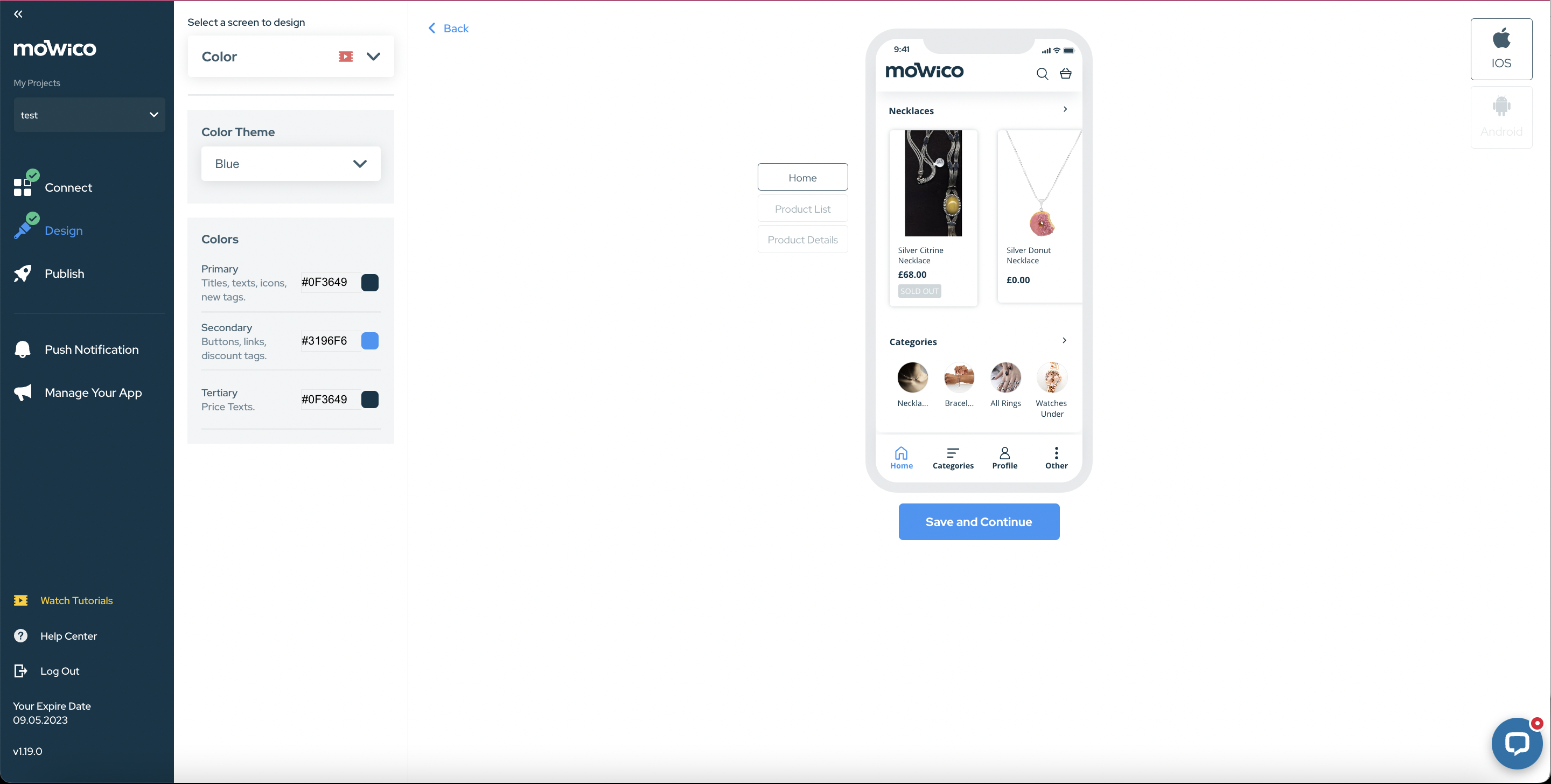 More Questions
To learn more about Mowico, visit Mowico Insights to become a mobile app expert & boost your mobile commerce sales!
Have more questions on designing mobile app, we're happy to help! Please reach out to Mowico Support Team through our LiveChat in your dashboard or you can email us at support@mowico.com.