Now in this section, you can select which type of navigation your mobile app will have.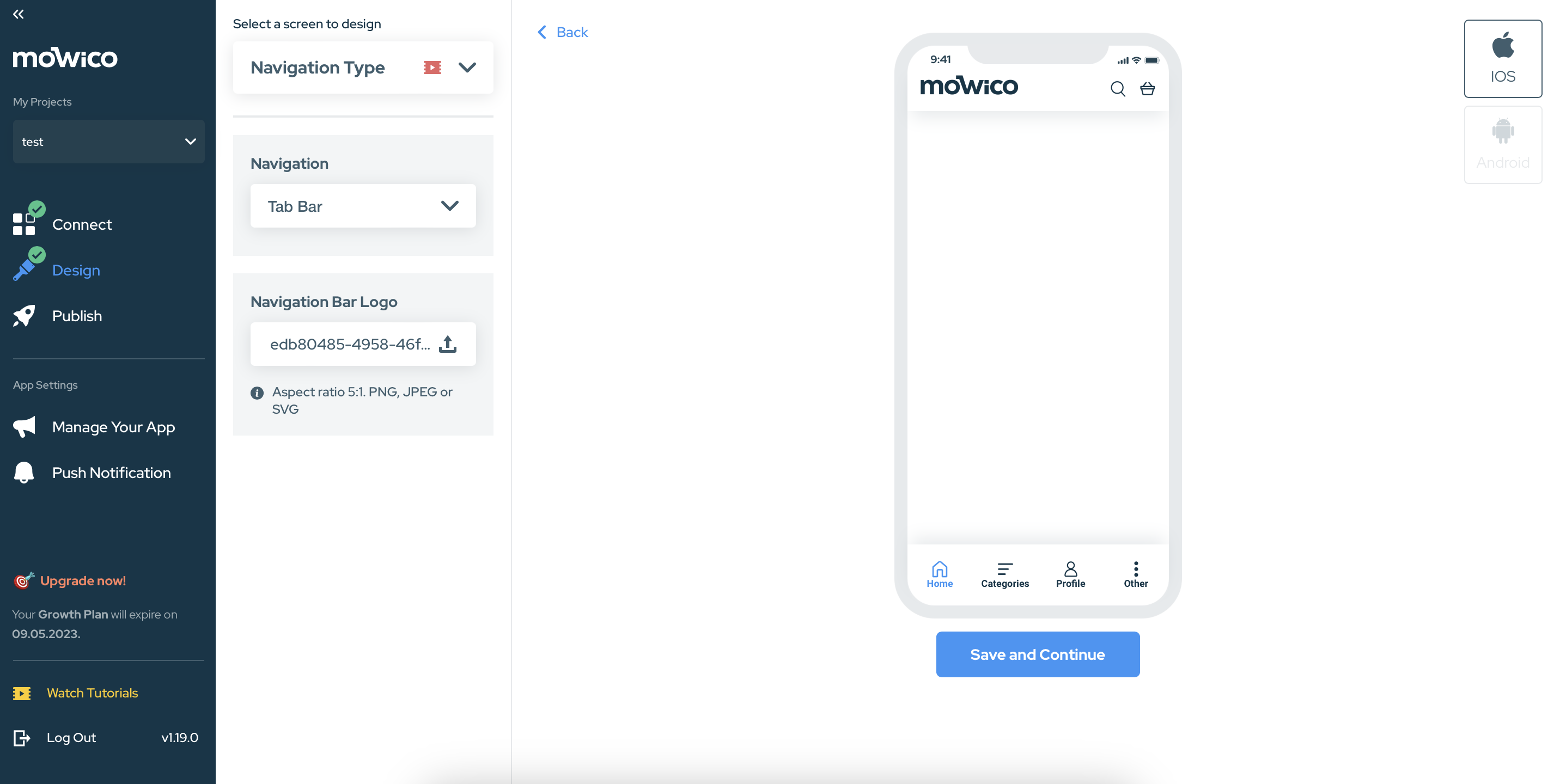 You can choose your navigation type as a left menu or tab bar. You may easily change the navigation type whenever you wish.
Next, customise your category layout.
More Questions
To learn more about Mowico, visit Mowico Insights to become a mobile app expert & boost your mobile commerce sales!
Have more questions on designing mobile app, we're happy to help! Please reach out to Mowico Support Team through our LiveChat in your dashboard or you can email us at support@mowico.com.