In this section, you can choose how to display your product details.
Similar to designing the homepage of your mobile app, the product detail page can be easily designed by dragging and dropping components. All product data has already been integrated from your eCommerce store.
You cannot edit any information within the components; you can only choose the view and sequence of the product detail components. Any changes you make to your product data on your eCommerce platform will automatically be reflected in this section.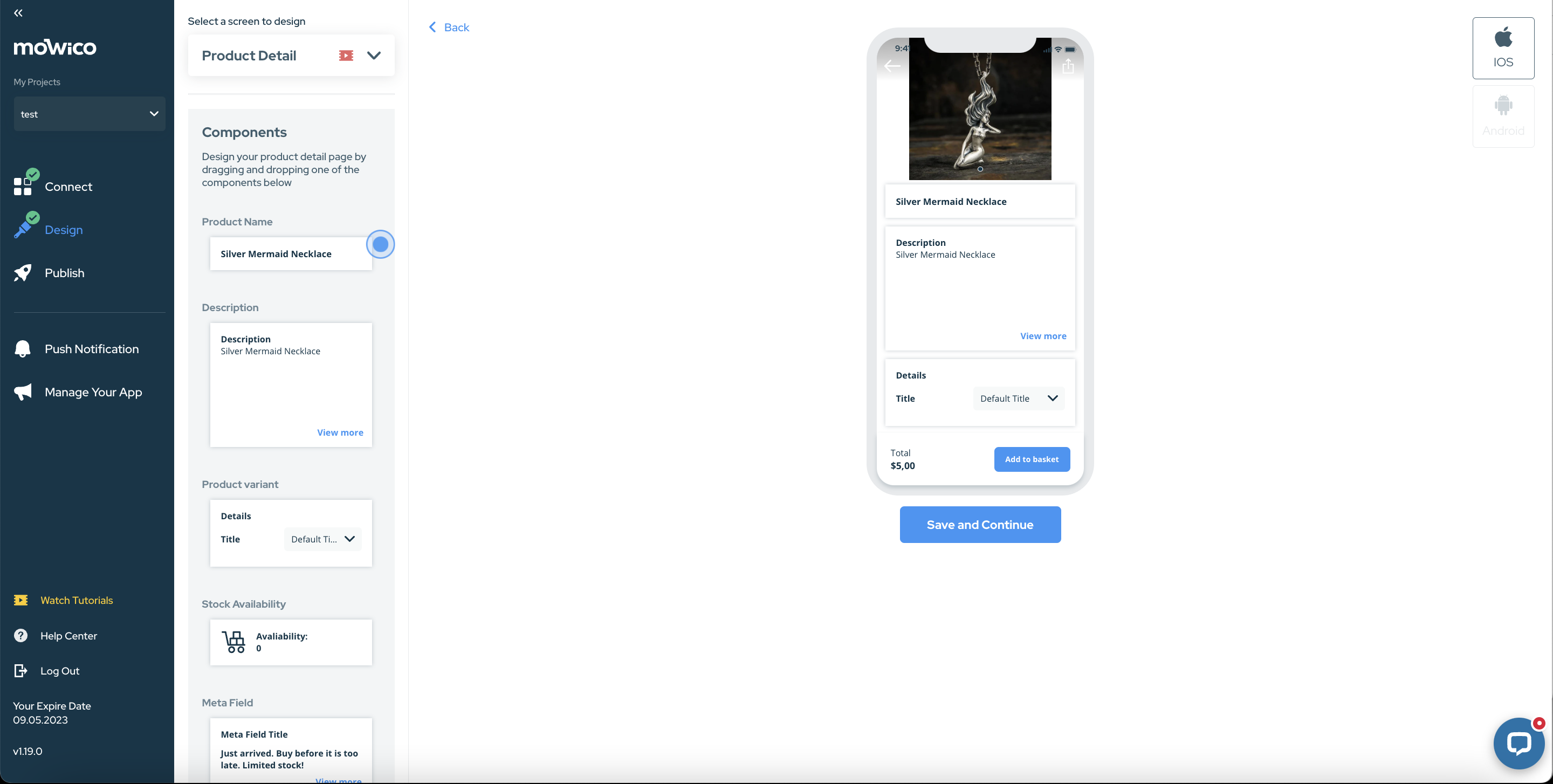 Additonally, you can create and add your own custom component to your product listing design.
Check out custom component page for further details.
If you need a different type of product detail component, please contact our customer support team, and we will try our best to develop any component you wish to have.
More Questions
To learn more about Mowico, visit Mowico Insights to become a mobile app expert & boost your mobile commerce sales!
Have more questions on designin mobile app, we're happy to help! Please reach out to Mowico Support Team through our LiveChat in your dashboard or you can email us at support@mowico.com.