A splash screen is a quick introductory image or animation that appears when a mobile app is launched. It indicates that the app is loading and enhances the user experience by providing a visually engaging opening to the app.
Mowico's demo splash screen logo is already uploaded in this section, but if you wish to use your own splash screen logo, you may either upload your logo or custom-made visuals. Edit the background color in line with your branding to offer a unified journey for your customers.
Please take a look at the size requirements for your visual uploads.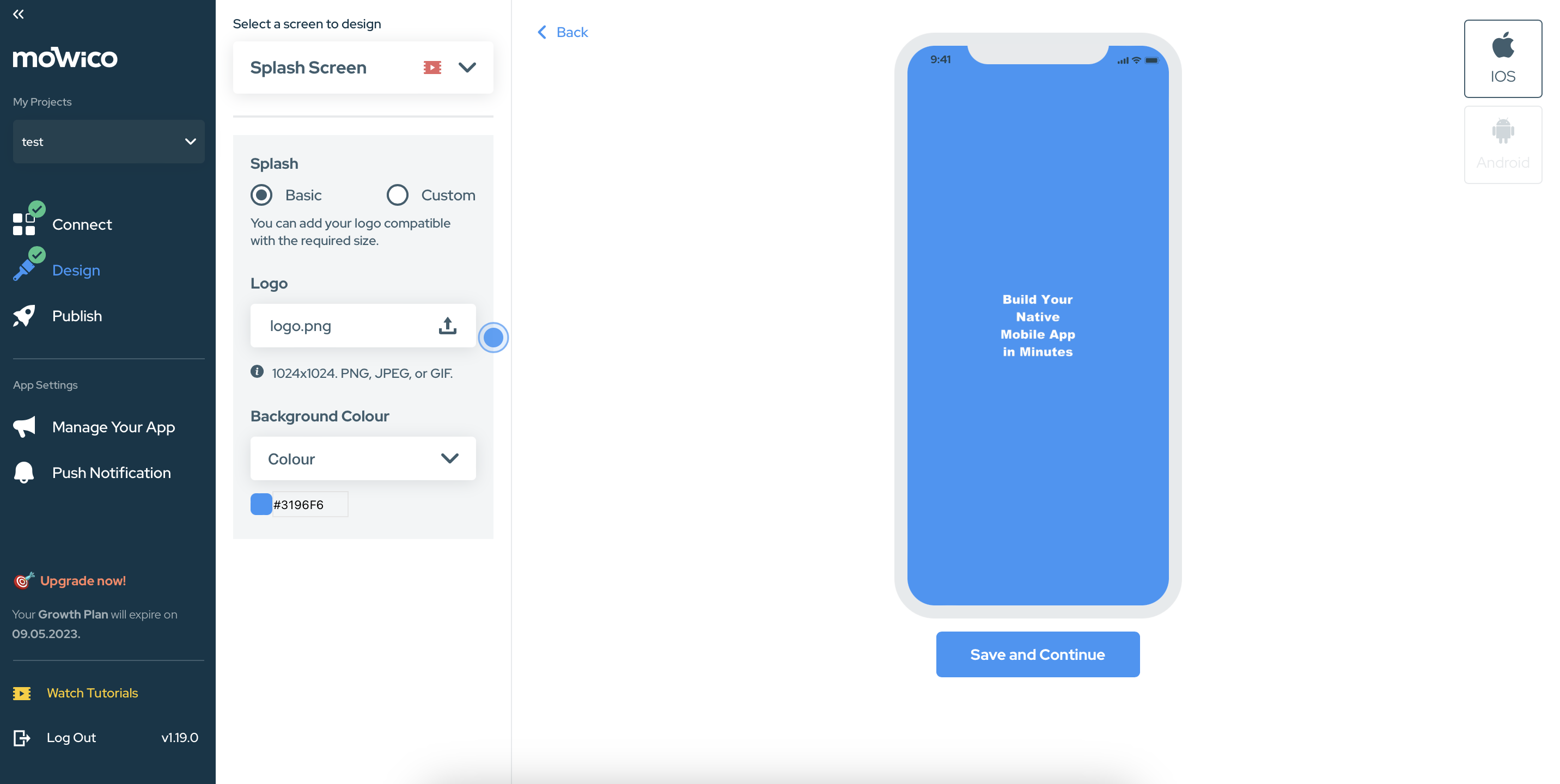 Next, customise your mobile app
navigation
.
More Questions
To learn more about Mowico, visit Mowico Insights to become a mobile app expert & boost your mobile commerce sales!
Have more questions on designin mobile app, we're happy to help! Please reach out to Mowico Support Team through our LiveChat in your dashboard or you can email us at support@mowico.com.