Mowico customers have the power to engage their users effectively by sending push notifications that promote deals, offers, updates, and other important information.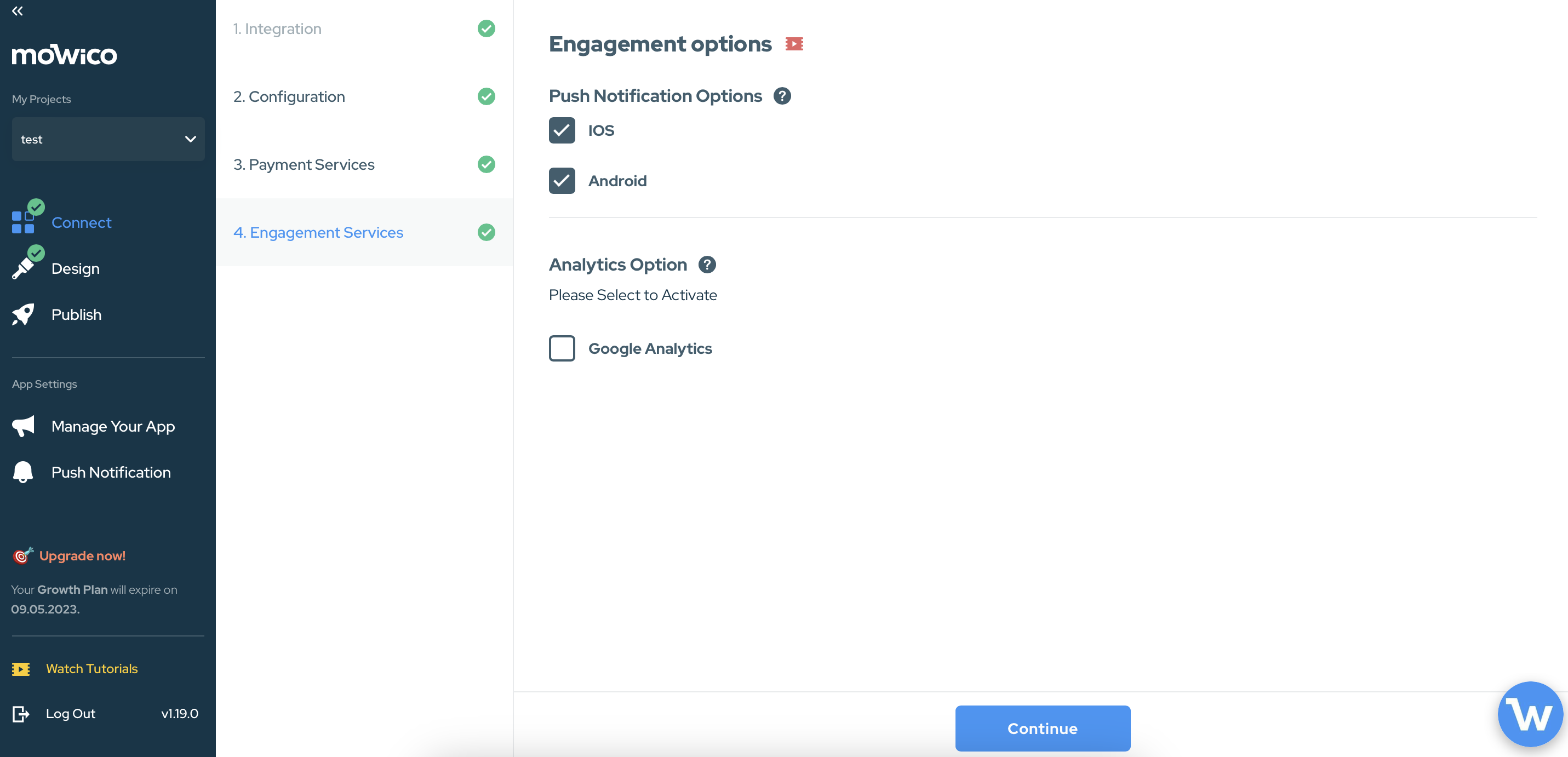 Before you can start utilizing push notifications on your Mowico account, it is important to enable push notifications for both iOS and Android devices in the Connect > Engagement Services stage.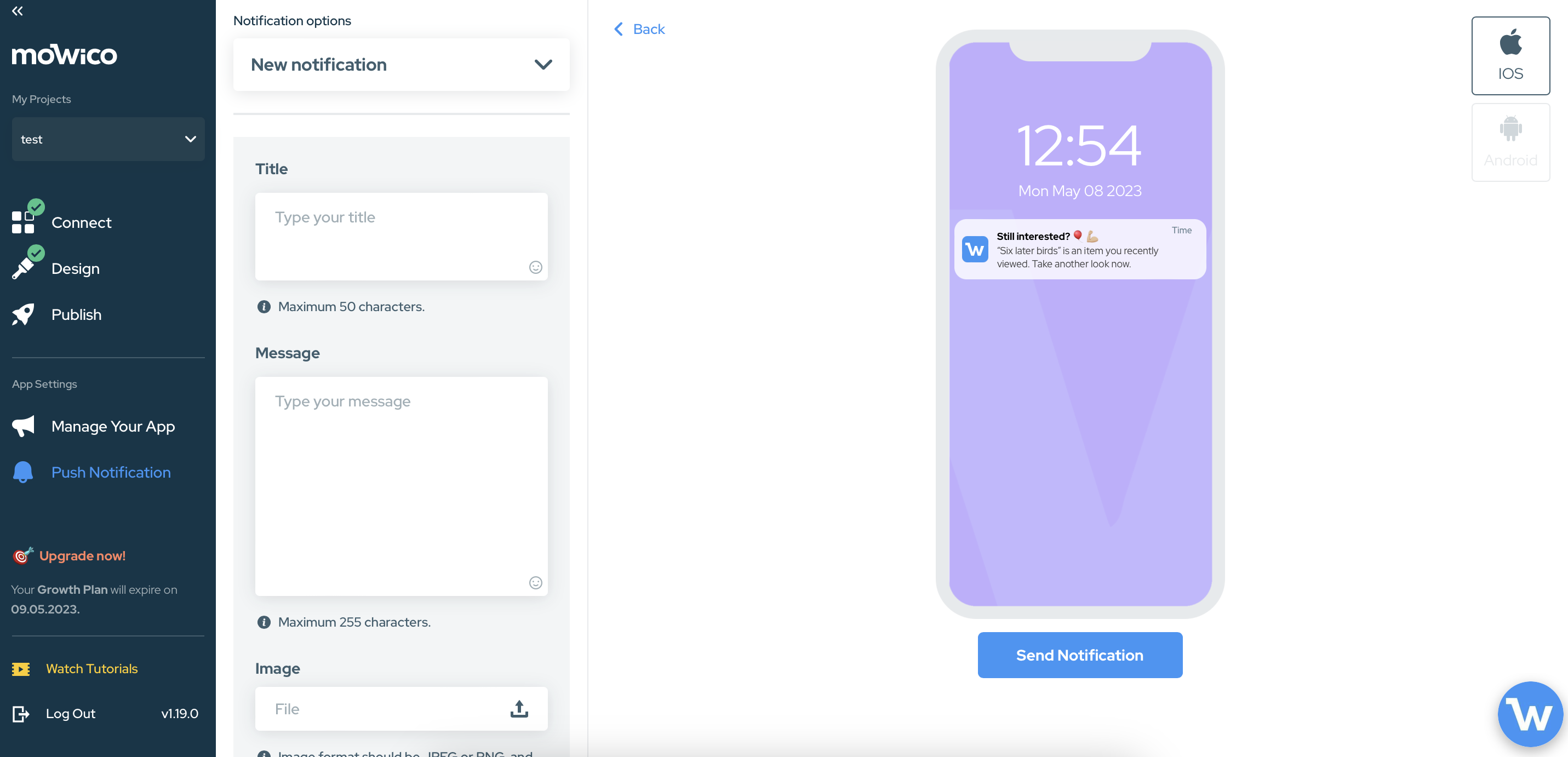 To help you get started with creating and sending push notifications to your app users, please follow these simple steps:
Access your Mowico account, and navigate to the Push Notifications section.

In the "Title" field, provide the text that you want to appear as the title of your Push Notifications. This title serves as a summary of the notification's content.

Compose your desired message in the "Message" section. This is where you can convey the main information or call-to-action you want to deliver to your users.

Enhance your push notification by adding an image in the "Image" section. Select an image that is suitable for your message, and ensure that it adheres to the required pixel format for optimal display.

In the "Link Type" section, you have the option to choose between "Category" or "Product" linking. This allows you to direct your users to a specific category or product within your app. Select the desired option, and link it accordingly.
By carefully following these steps, you will be able to create impactful push notifications that effectively communicate with your app users, driving engagement and promoting important updates or offerings. Remember to regularly review and adjust your push notification strategy to maximise its effectiveness in reaching your target audience.
More Questions
To learn more about Mowico, visit Mowico Insights to become a mobile app expert & boost your mobile commerce sales!
Have more questions on sending push notifications, we're happy to help! Please reach out to Mowico Support Team through our LiveChat in your dashboard, or email us at support@mowico.com.