Push Notification Options
For push notifications and in-app messages, Mowico has partnered with Google Firebase. We ask our paid users to open a Google Firebase account if they would like to activate and manage their push notifications manually.
To learn more about sending push notifications, visit How to Send Push Notifications to start sending notifications & & boost your mobile commerce sales!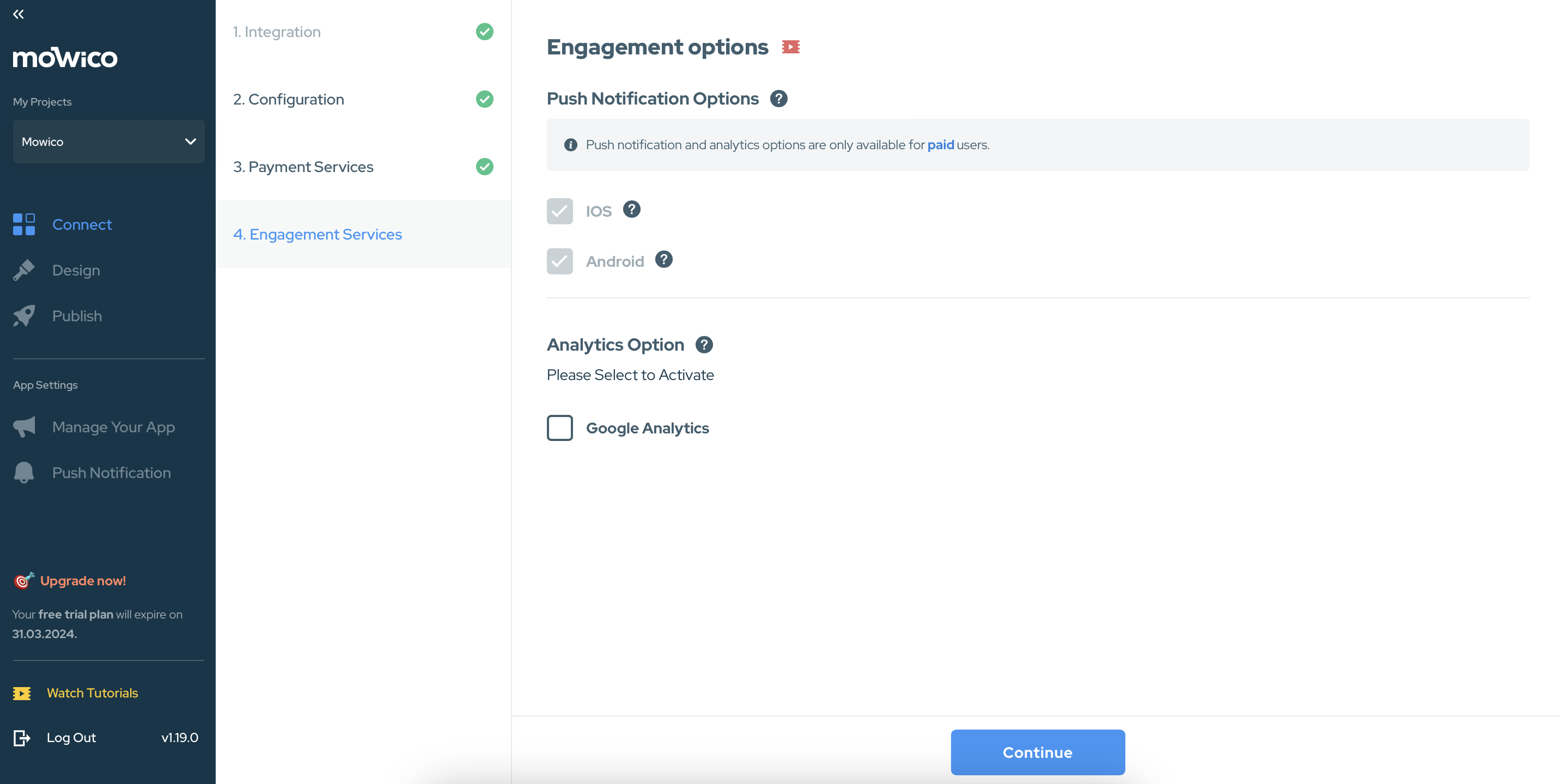 Analytics Option
You can easily connect your Google Analytics account by filling in your Google Analytics ID. Please note that this feature is only available for paid plans.
More Questions
To learn more about Mowico, visit Mowico Insights to become a mobile app expert & boost your mobile commerce sales!
Have more questions on engagement service options, we're happy to help! Please reach out to Mowico Support Team through our LiveChat in your dashboard or you can email us at support@mowico.com.