Mowico aims to provide you with a comprehensive set of tools that empower you to engage with your customers best and boost your order numbers.
As part of our commitment to supporting diverse user bases, we are delighted to announce that Mowico now offers support for language translations. We currently support translations in 32 different languages. To ensure an accurate setup of your translations, please review the list of supported languages provided in the Mowico Wizard.
It is important to note that translations made here only affect general headings. Changes cannot be made to the data obtained from your eCommerce, such as product titles and details.
Adding a New Language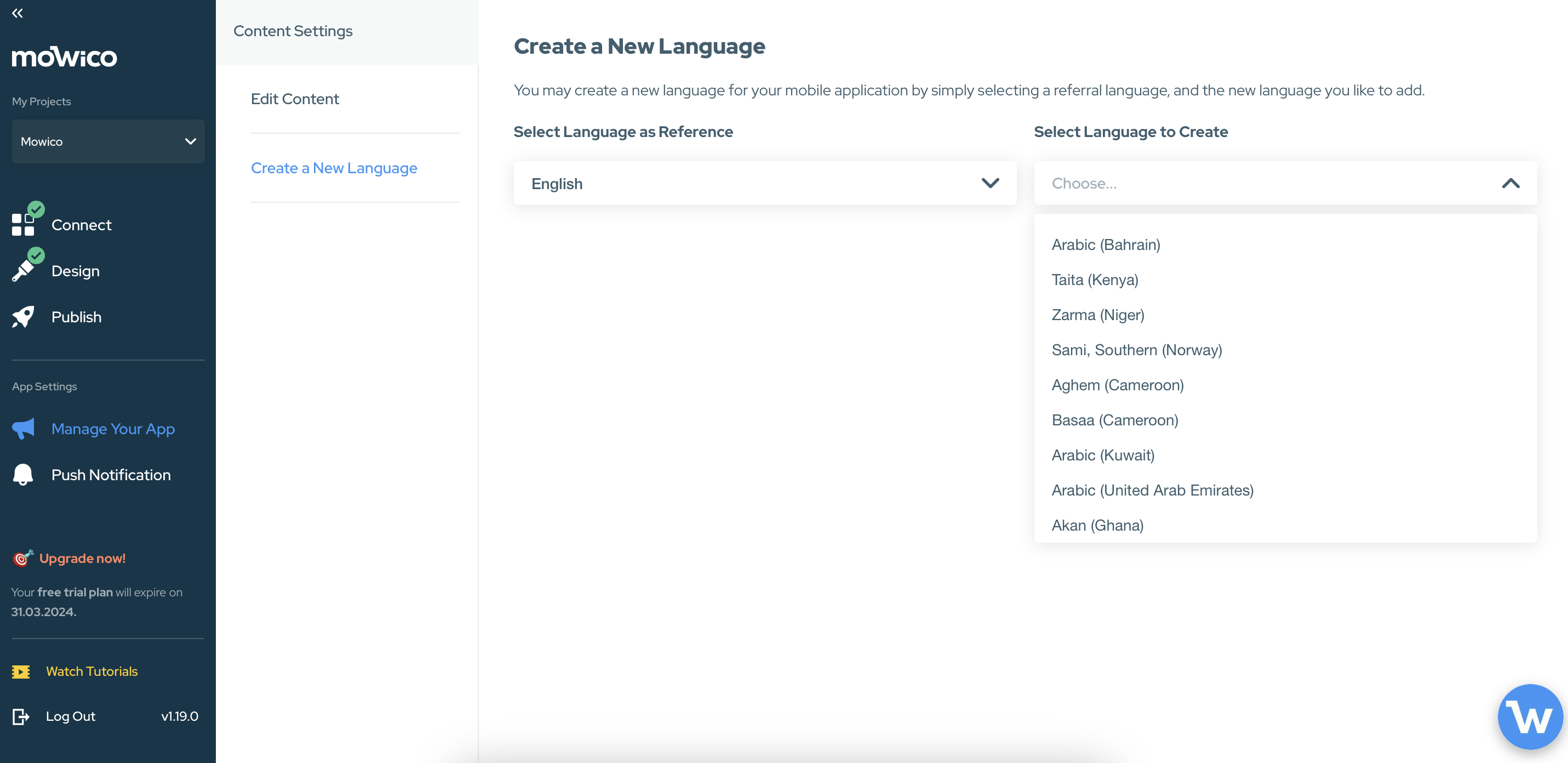 Navigate to the "Manage My App" section from the left-hand menu, and click "Create a New Language".

In the "Select Language as Reference" section, you will see a list of existing languages available for translation.

If the language you want to add is already listed, you can proceed with translating the content. Skip to Step 5.

If the language you want to add is not listed, click the "Create a New Language" button.

In the "Select Language to Create" window, enter the language name you want to add.

Click the "Add New Language" button at the bottom.
Translating the Content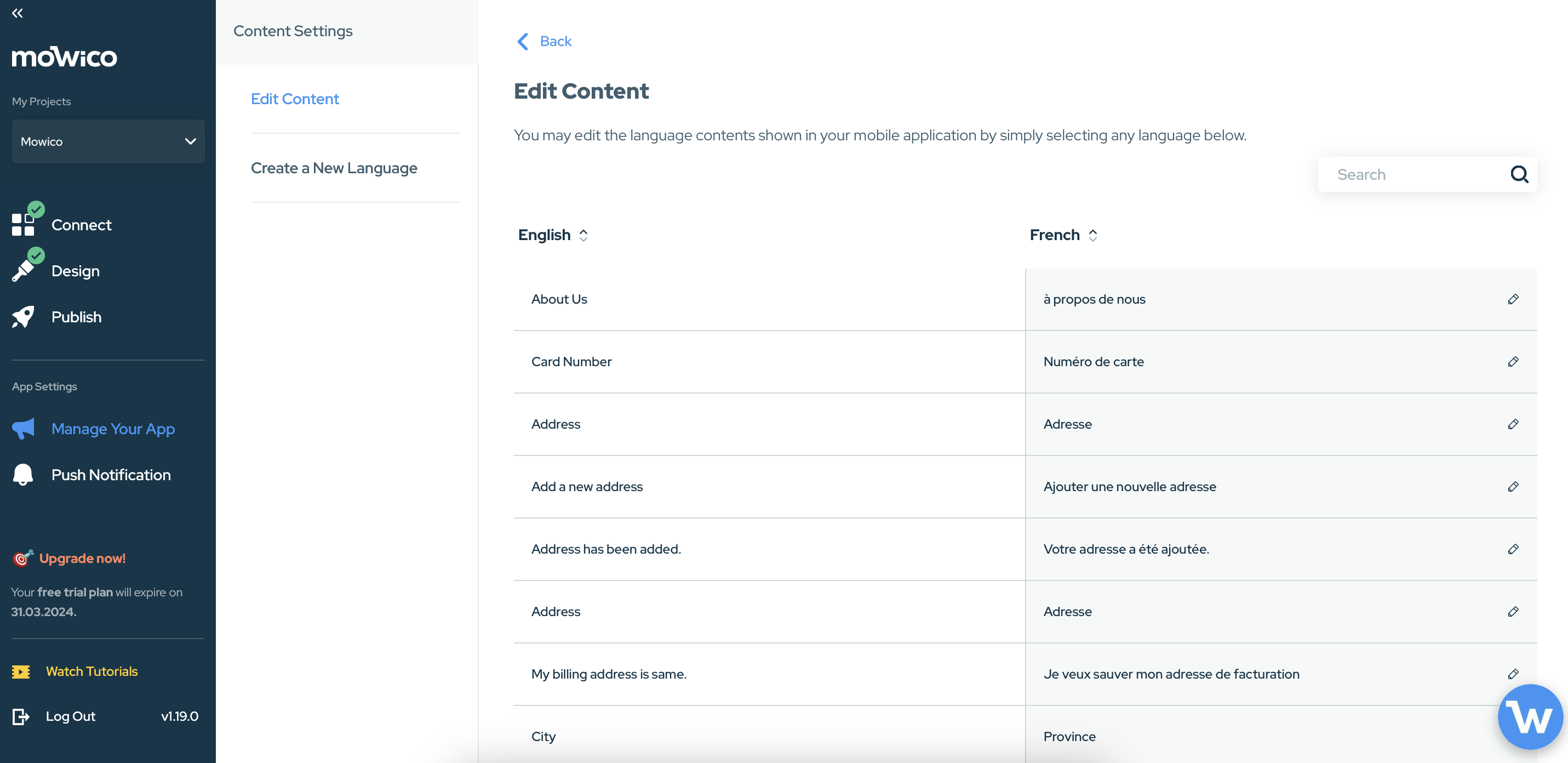 After adding a new language, you will be redirected to the "Edit Content" section.

In the "Edit Content" section, you will find the general headings or sections that need to be translated.

Click on each heading or section to access the translation interface.

Enter the translated content for each heading or section in the corresponding language field.

Save your translations after completing each heading or section.
By following these steps, you can add a new language to your Mowico-made mobile app and ensure that users from different language backgrounds can access information and support in their preferred language.
More Questions
To learn more about Mowico, visit Mowico Insights to become a mobile app expert & boost your mobile commerce sales!
Have more questions about language settings, we're happy to help! Please reach out to your Customer Success Manager, or email us at success@mowico.com.