Mowico allows eCommerce store owners to sell products in the local currencies of their customers by using Shopify Payments' multiple currencies feature.
To set it up, follow these steps: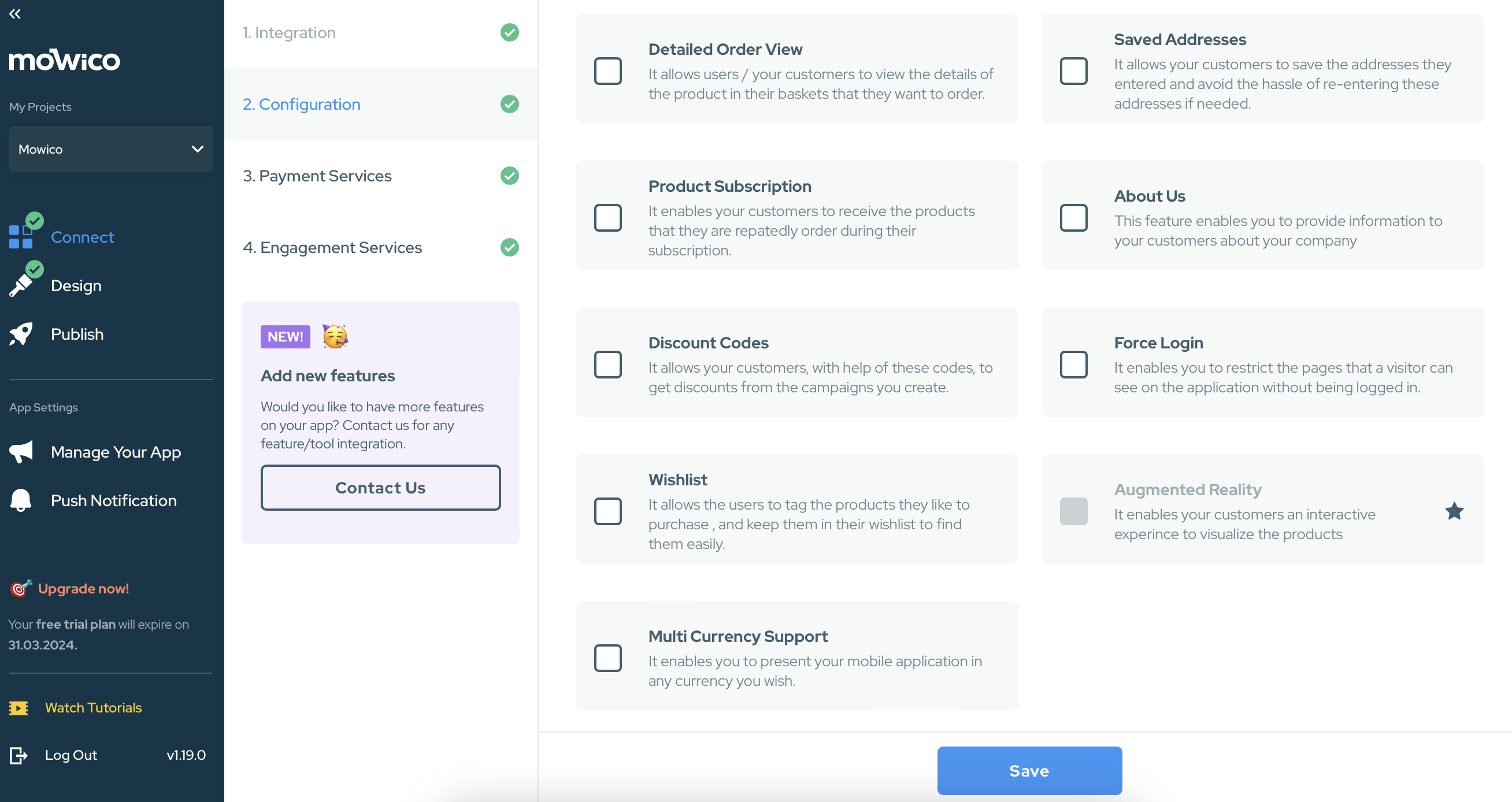 Go to "Settings" in your Shopify dashboard, click "Markets", and then "Add Market".
Give a name to the market, which won't be visible to your customers.
Select the countries or regions you want to support from the list, and save your selections.
In the "Products&Pricing", you can set the currency for each market and make changes if needed.

Once you are done with the setup in Shopify, go to the Mowico Wizard Platform.

In the "Connect" stage, under "Configurations", enable "Multi-Currency".
With multi-currency enabled on both Shopify and Mowico, your customers can choose their preferred currency in your mobile app's settings.
Note:
To enable multi-currency support for your online store and Mowico-made mobile app, it is necessary to use Shopify Payments. If you prefer to utilize Shopify Markets for multi-currency, please refer to this guide provided for detailed instructions.
More Questions
To learn more about Mowico, visit Mowico Insights to become a mobile app expert & boost your mobile commerce sales!
Have more questions about multi-currency support, we're happy to help! Please reach out to Mowico Succeess Team through our LiveChat in your dashboard, or email us at support@mowico.com.