To add sliders and banners to your app's homepage, simply drag and drop the components from the left-hand side menu. To edit these sliders and banners, click on the edit pen icon provided for each one.
Sliders
In this step, you may add sliders to your homepage for different purposes.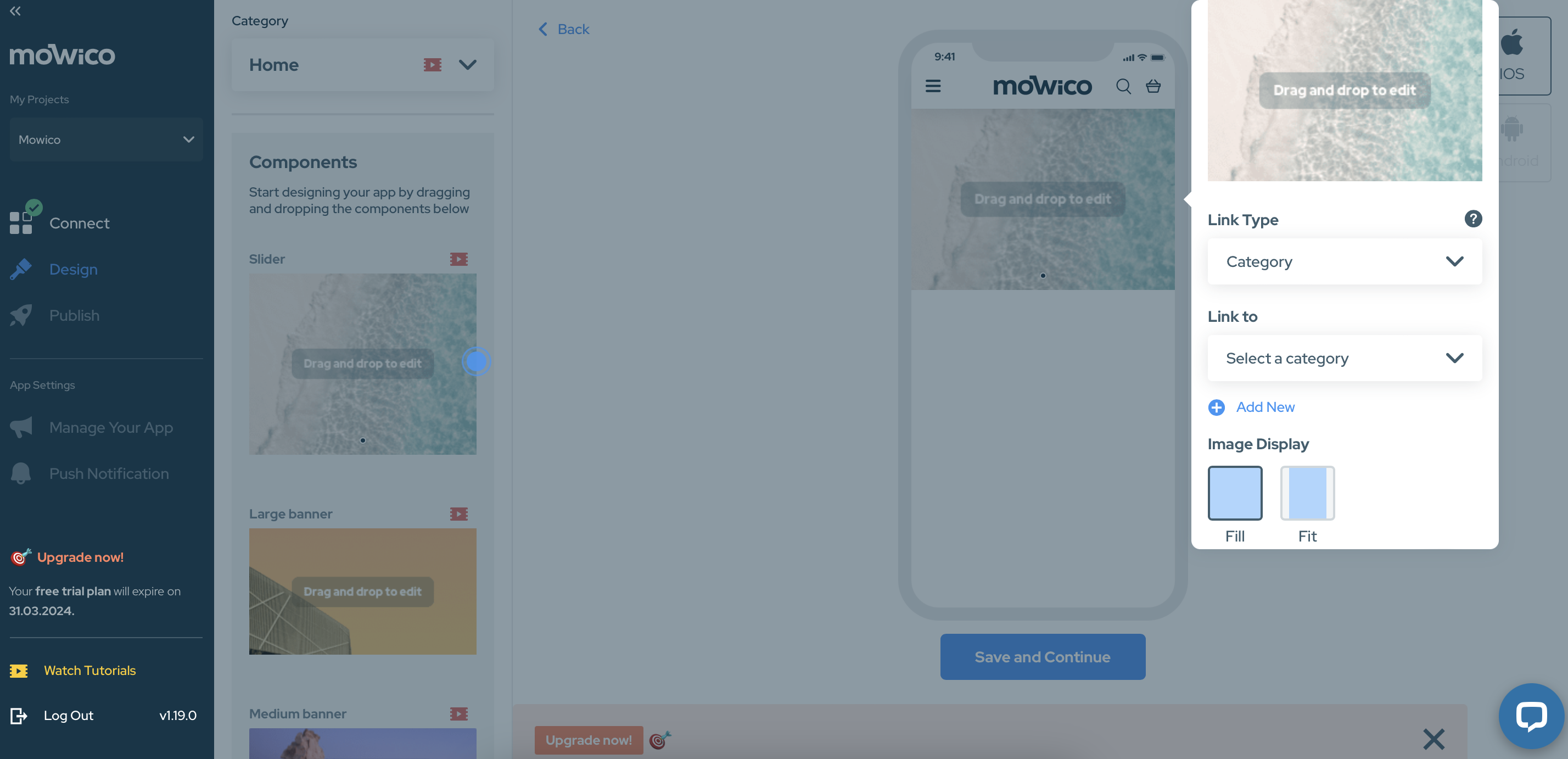 Upload an image considering the requirements, and select the image size from the options below as filled or fitted for each slider image.
Select a category for in-app directing to a specific category. The name of the category you enter here should be compatible with the specific category from your eCommerce store.
You may select a product for in-app directing to a specific product. The link you enter here should be compatible with the link of the specific product from your eCommerce store, as well.
You may select web view or href for directing to the website you want from your eCommerce site. You should enter a specific website URL here. You may also select other variants of the slider, and see the details of each of them by hovering over the tooltip on the right.
If you wish to add your social media accounts, simply select the social media channel of your eCommerce store, and enter the related website URL. When one of your users clicks on it, they will be directed to the connected social media page.
Banners
In addition to the visuals on your eCommerce website, you may also add new banners in different sizes such as small, medium and large.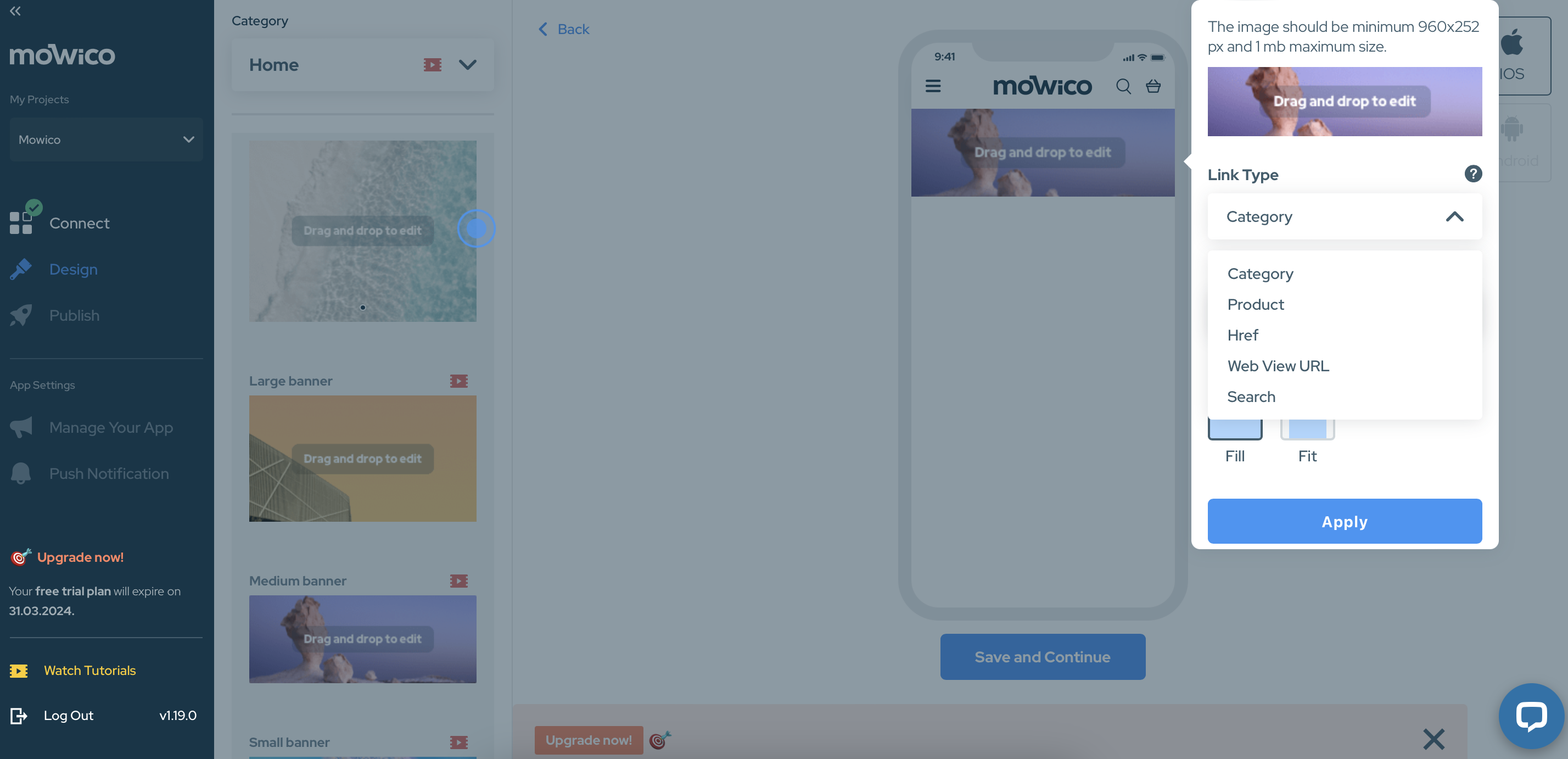 With these banners, you can also direct your users who click on them to a specific category, product, website, or href.
Decide which categories or product groups to be shown, how many products will be displayed, and so on. You may utilise the same component for different reasons, within the usage limits set by your plan.
To continue editing your homepage, visit:
More Questions
To learn more about Mowico, visit Mowico Insights to become a mobile app expert & boost your mobile commerce sales!
Have more questions about designing your mobile app, we're happy to help! Please reach out to Mowico Support Team through our LiveChat in your dashboard, or email us at support@mowico.com.