In this component, you may add your social media icons to your app's homepage.
Simply select the social media channel of your eCommerce store, and enter the related website URL. When one of your users clicks on it, they will be directed to the connected social media page.
You can link your social media accounts for:
Tiktok
Instagram
Facebook
Twitter
Pinterest
Youtube
Tumblr
Swarm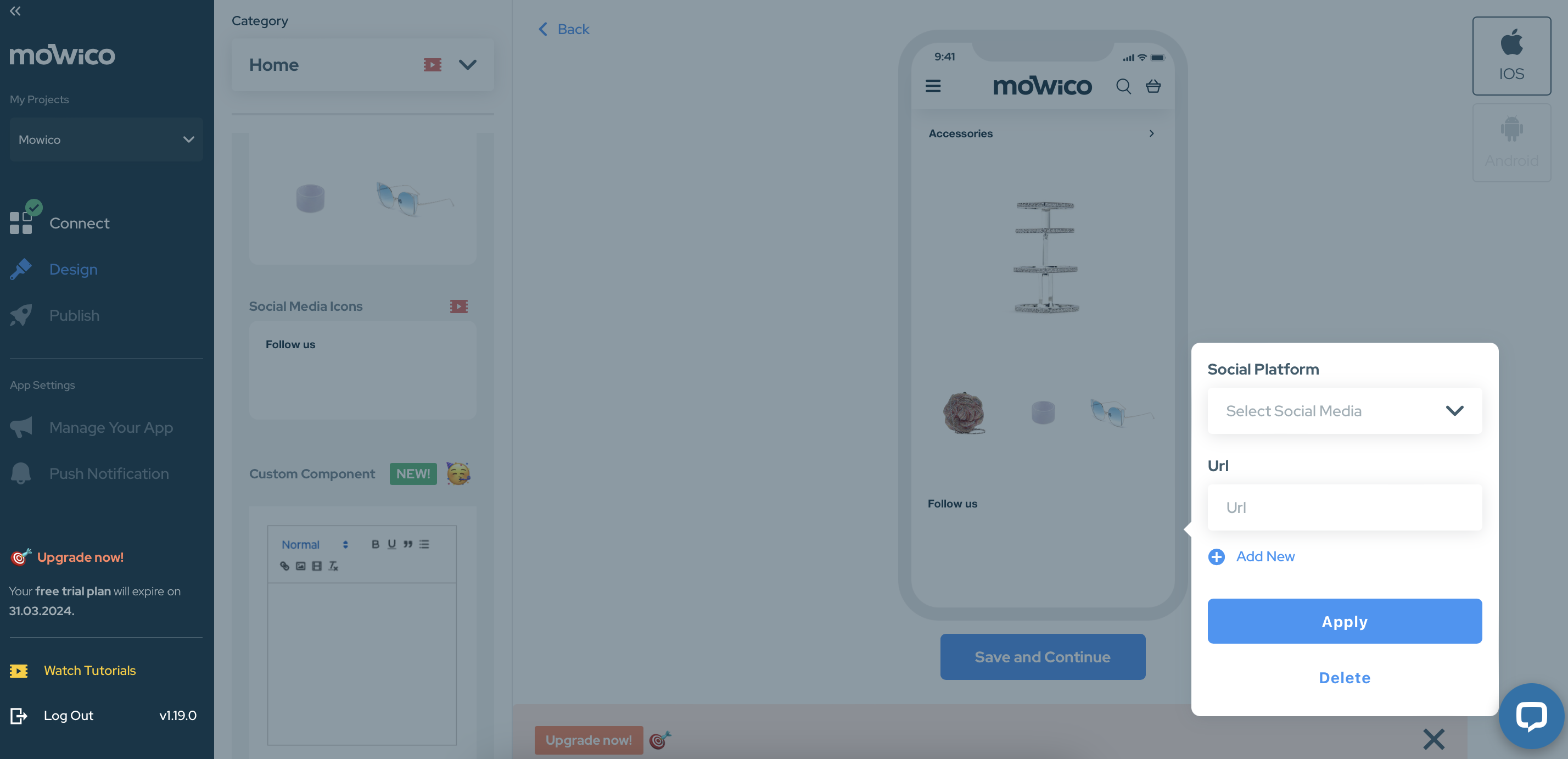 To continue editing your homepage, visit:
More Questions
To learn more about Mowico, visit Mowico Insights to become a mobile app expert & boost your mobile commerce sales!
Have more questions about designing your mobile app, we're happy to help! Please reach out to Mowico Support Team through our LiveChat in your dashboard, or email us at support@mowico.com.