It's possible to listen to this blog post on Spotify.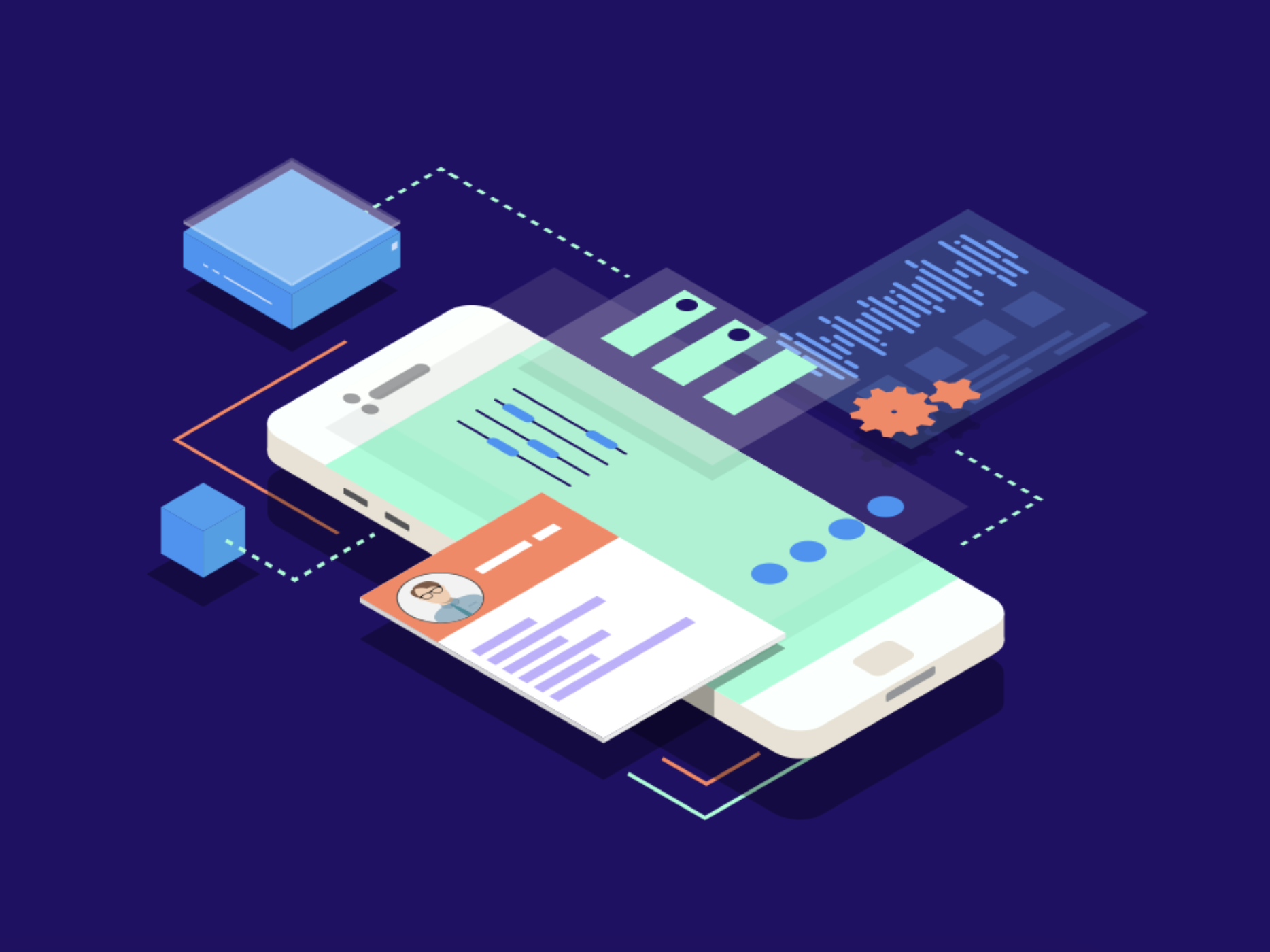 Even before the pandemic, it was increasingly clear that every business would need to build a digital ecommerce platform for their business. Many were already well positioned and fully integrated into the digital world, whereas other businesses quickly spent a fortune and reaped the rewards. 
But it's still the case that only 39% of businesses have a fully integrated digital platform, with others still needing to build one. Some businesses have been held back by cost considerations, others by timing, others by expertise issues. It takes time, dedicated development teams, and money to know how to build an app, or build your own app, and those are things that many businesses don't have. 
But the landscape is changing. Now, there's app building software that doesn't require extensive coding knowledge or the fees required to hire an app building team: no code app builders.

What are no code app builders?
No code app builders essentially allow you to build a mobile app from scratch without a single line of code. It means that people who have the idea for a mobile app and a plan they want to execute, but don't have either the time, the team or the funds to code it from scratch, can build an app  essentially. In short, no code app builders provide an interactive user interface that allows users to create software applications that otherwise would demand coding and programming.
But are no code app builders always the best way to build native iOS/android apps? When should you choose a no code app builder? What are the downsides? What are the benefits? 
Presenting, the top 5 reasons to choose a no code app builder for your business:
1) Cost Reduction
Great business ideas usually start at ground zero – often when the entrepreneur in question either has no money, or is actively indebt from investing in their business. So how can you build an app for free that brings your business idea to customers? 
No code app builders let you choose the template and features that work for your vision so you can move forward at a fraction of the cost of what you'd spend for a development team to produce the same thing.
INTERLUDE: Common misconceptions of no code development that they are simple and suboptimal
One of the criticisms you'll find about no code native app development is that some believe it only works with simple apps. And maybe that was true for the first iterations you'll find. But now technology has come a long way, and no code app builders now feature built-in authentication that are capable of connecting a massive number of data sources. What these means in practice is that now you can build things with just about any functionality and with such a wide variety of UX/UI available, it gets closer and closer to what a custom built app made by a team of developers would look like. And going forward, that gap will only decrease further as no code app builders get more and more intricate. Regardless, these days they may be simple to implement, but the apps they produce are anything but simple.
2) Speed and Agility
90% of developing an app with a no code app builder is done using simple drag and drop. That means building an app that would take upwards of a year to build from scratch with a team of coders can be finished off and ready to go to market within a matter of weeks. Often-times, this is critical in a business, where an idea to fill a hole in the market needs to be executed ASAP before someone else gets there first. Getting your product and app to the market in the fastest way possible can be more important than any other single factor, which is what makes no code app building an ever more popular choice for businesses. 
3) Better Security
What causes most security issues and app flaws? Obviously it's human error. If you're programming an app from scratch, you're increasing the chances that there'll be holes or mistakes in the development process, as a side note, it will waste your time again. App building software, on the other hand, is tried and tested and as a result features fewer to zero accidents. It also means that platform users aren't in positions to make critical security mistakes, since the platform developer is one who's ensured that everything is safe and secure. 
4) Simpler Process Management
If a development team creates a custom app for your business, you have to keep that team on board to manage the app and make all updates. This means relying on out of house people on a regular basis, which can lead to slow downs and complications. No code platforms allow you to manage updates and features yourself, taking into account customer feedback or new developments in the field. Again this means you can both move more quickly and also streamlines the process. 
5) Easier Plugin Integration
Drag and drop plug-ins are one of the ultimate ways in which no code app builders are significantly easier than any other option. Enhancing apps, finding solutions for problems, and updating features can be difficult and time consuming for programmers, but with no code development you're simply dragging and dropping pre-existing plugins into your app to optimize its performance. What could be easier!
Key Takeaways
If you're doing business in the modern world, chances are you need to build an iOS/android app for your business to thrive or take the next step. And even if you don't know how to build an app, and are wary of paying a development team loads of money, there are solutions if you know how to build an app for free, or at least for the cost of the development platform. 
No code app building software like Mowico lets you build the app that's perfect for your business. Mowico is a no-code mobile app builder that allows you to turn your e-commerce business into no-code native mobile apps, wherein you make the decisions – not a team of developers – regarding how you want it to look based on what your vision is. And all this is significantly cheaper and faster than if you built it from scratch. It features practically limitless components, design options, and third party integrations. Not only that, no code app builders like Mowico are more secure, and come with simpler process management to boot. The drag and drop plug-in features couldn't be easier, so it all means that you get the app you want at the price and speed you want it.
Was this article useful?
Let us know if you liked the post. That's the only way we can improve.