One of the most popular eCommerce service providers, WooCommerce, is an eCommerce plugin for WordPress developed by Automattic. Thanks to its practicality, many individuals and eCommerce businesses prefer the platform to sell online. If you're not familiar with the eCommerce platform market, you're in the right place. In this article, we'll dive deep into the WooCommerce ecosystem and explain the steps of how to build a WooCommerce mobile app and site.
How to Create a WooCommerce Store
What is WooCommerce, and how is it set up? To set up an eCommerce site with WooCommerce, you will need WordPress. Unfortunately, you do not have the chance to use WordPress independently of the infrastructure. For this reason, WooCommerce is not a standalone eCommerce software like Opencart, Magento, or Prestashop. There are some advantages and disadvantages of this situation. In order to fully understand WooCommerce, it is necessary to talk about these advantages and disadvantages in detail.
What Are the WooCommerce Advantages?
WooCommerce is one of the best and most popular e-commerce plugins for WordPress. One of the reasons behind this is that it offers a wide range of features and customizations by being an open-source plugin. 
Let's discuss some of the other benefits of using WooCommerce in detail: 
Wide User Range 
The biggest advantage of WooCommerce is the widespread use of WordPress globally. About a third of the websites in the world work with WordPress infrastructure. This has helped the number of WooCommerce users increase rapidly. As of today, it has over 6 million users. 
Again, in relation to this situation, many developers and service providers have an institutional ecosystem. You can get more comfortable service compared to rarely used infrastructures, and you can find plenty of resources on the internet.
Budget-Friendly 
WooCommerce eCommerce site setup costs are relatively low. It helps you publish a basic level eCommerce site at affordable costs. As in any business, these costs will increase when you want to use WooCommerce professionally and build an advanced eCommerce site.
Themes & Plugins 
WooCommerce is one of the most common infrastructures in the world in terms of plugins and themes. There are also many modern and trendy theme options available. This provides advantages in the process of making your website a user-friendly site. Thanks to a large number of plugins, you have the chance to add many new features to your site quickly.
SEO Advantages 
One of the prominent features of WordPress is SEO (Search Engine Optimization) compatibility. Regular software updates also ensure that it maintains its advantage at this point. This feature of WordPress is naturally reflected in WooCommerce as an SEO and up-to-date advantage.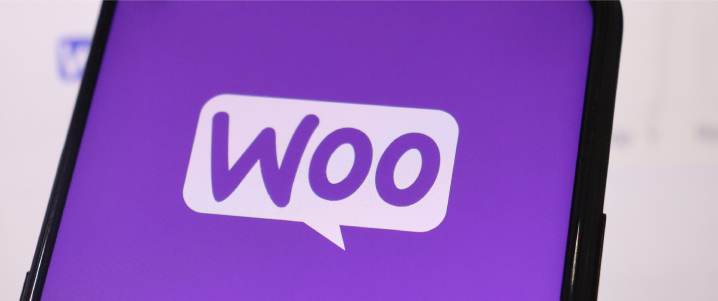 What Are the Disadvantages of WooCommerce? 
Its widespread use and blog structure have advantages as well as disadvantages. The prominent WooCommerce disadvantages are as follows:
It is not possible to build a pure

eCommerce

based on WordPress infrastructure dependency. Its dependence on WordPress brings with it a lot of code and database bloat that you don't need in the eCommerce process. This dependency brings with it performance and technical problems in some cases. However, these problems are not insoluble.

Widespread use brings with it hacker interest. The security vulnerabilities that occur in WordPress from time to time are also reflected in WooCommerce and its plugins. If you were a hacker, your first target would be a widely used and

open-source

system. But at this point, it is important to remember that no system is 100% secure. The main task of the users is to perform regular system updates and conduct backups as often as possible.

The excessive number of plugins also comes with some disadvantages. It should even be noted that many vulnerabilities are plugin-based. For this reason, when installing a plugin on your site, you should research it carefully and conduct regular updates. You should stay away from plugins and themes that have not received updates for many years. At the same time, you should not install unnecessary plugins on your site. This situation brings both the risk of conflicting plugins with each other and database confusion.
Before making any decisions, it's important to weigh all of these advantages and disadvantages. So let's dive more into the opportunities WooCommerce creates. 
What Can You Do With WooCommerce?
WooCommerce isn't just a platform where we can buy and sell online. Here's how you can customise a sales experience through the app:
Repeatable sales

Using a discount coupon

Membership and loyalty programs

Stock management

Add or customise shipping and tax charges

Product and service evaluation

Payment method

integration

Applying online

payment methods

Customer information

Campaign application

Customizations like social media login

Order process notifications

PDF invoice sharing

Reporting and analysis
WooCommerce, which offers many possibilities, has a very simple and practical structure.
Why Choose WooCommerce for Your eCommerce Site?
WooCommerce provides a complete eCommerce solution that is fast, easy to use, and adaptable to your business needs, in addition to all of the following:
Cost-Effective:

While some third-party payment apps and other extensions that you can integrate into WooCommerce come at a cost, compared to other paid platforms, WooCommerce is a pretty affordable option.

Modular:

Just like WordPress, WooCommerce includes a rich set of features that can be extended with the addition of plugins. Merchants using WooCommerce have access to thousands of WordPress plugins and themes, as well as hundreds of eCommerce-specific extensions built just for WooCommerce. These add-ons can increase functionality related to shipping, payments, how products are handled, and more.

Incorporates All Features of WordPress and More:

WooCommerce inherits all the power and reliability of WordPress and uses it to create a premium eCommerce experience for merchants and their customers.

Can Be Used To Sell Anything:

WooCommerce is incredibly flexible. If you want to sell anything you can think of, you can sell it with WooCommerce (physical goods, digital products, subscriptions, appointments, etc.). Whether you plan to sell a single digital product or a wide variety of physical products, WooCommerce is the most flexible of eCommerce applications.

Powerful Analytics:

The more you know about your customers, the more you can increase your sales. This is possible with strong analysis. WooCommerce offers a comprehensive set of analytics displayed in a clear and intuitive interface. Additionally, it is easy to integrate WooCommerce with Google Analytics.

Scalable:

When choosing an eCommerce application, you need to think about the future of your business. You may be a small shop right now, but it will grow over time. And you will want the capability to solve every detail in the same way as the early days. WooCommerce supports stores ranging from small to large. It can scale from a few products per day to thousands of customers and from a handful of daily customers to hundreds of customers per second.

Fast:

WordPress and WooCommerce can provide a fast and responsive eCommerce experience for online stores of any size.
WooCommerce should be combined with performance-optimised WooCommerce hosting specially designed to maximise performance. Standard web hosting can support WooCommerce but cannot provide the highly optimised PHP, MySQL, server, and network environments required for a responsive, low-latency eCommerce experience.
Why You Should Build a WooCommerce Mobile App 
Mobile apps are gaining more popularity in eCommerce, and reaching your customers via a WooCommerce app is one of the best choices out there. If you still have doubts about WooCommerce as an eCommerce solution provider, you can check out our deep dive on Shopify.
With a WooCommerce native mobile app, you can take advantage of push notifications and social commerce to reach a broader customer base. The best part is, with today's technology, it only takes a couple of hours to convert your WooCommerce store into a mobile app.
How to Build a WooCommerce Mobile App
There are many ways to build a WooCommerce mobile app. You can start from scratch and take the longer route, which requires hiring a developer, or you can leverage the magic of no-code mobile app builders.
As a no-code eCommerce app builder, Mowico is here to help you build, manage, and analyse your mobile eCommerce business from the beginning to the end. 
Here's how you can create a WooCommerce mobile app with no code:
Log in to Mowico

Connect your WooCommerce site to the app

Let Mowico do the syncing

Design your favourite components with the drag-and-drop interface

Test the mobile app with the demo link

Send the app for publication!
That's all it takes! In a couple of hours, you'll have converted your WooCommerce-based site into a fully-functioning Android and iOS app. Try Mowico today, and experience the magic of no-code yourself.
Was this article useful?
Let us know if you liked the post. That's the only way we can improve.