It's that time of the year when shops all across the world prepare for Black Friday and Cyber Monday. Those popular shopping events are among the most important on the calendar. 
If you're wondering how to make sure holiday season customers choose your offerings over your competitors, one excellent approach to accomplish this is undoubtedly building a Shopify app for Black Friday for your company.
Why
Building a Shopify App for Black Friday
Matters 
People are increasingly conducting their purchasing on their smartphones. In fact, smartphone sales are predicted to exceed $432 billion in 2022, according to Statista. And it is known that this figure is just going to increase over the next few years. Because mobile accounts for half of all eCommerce transactions, your mobile shopping experience must be optimised for conversion. Furthermore, mobile applications convert ten times more than mobile sites.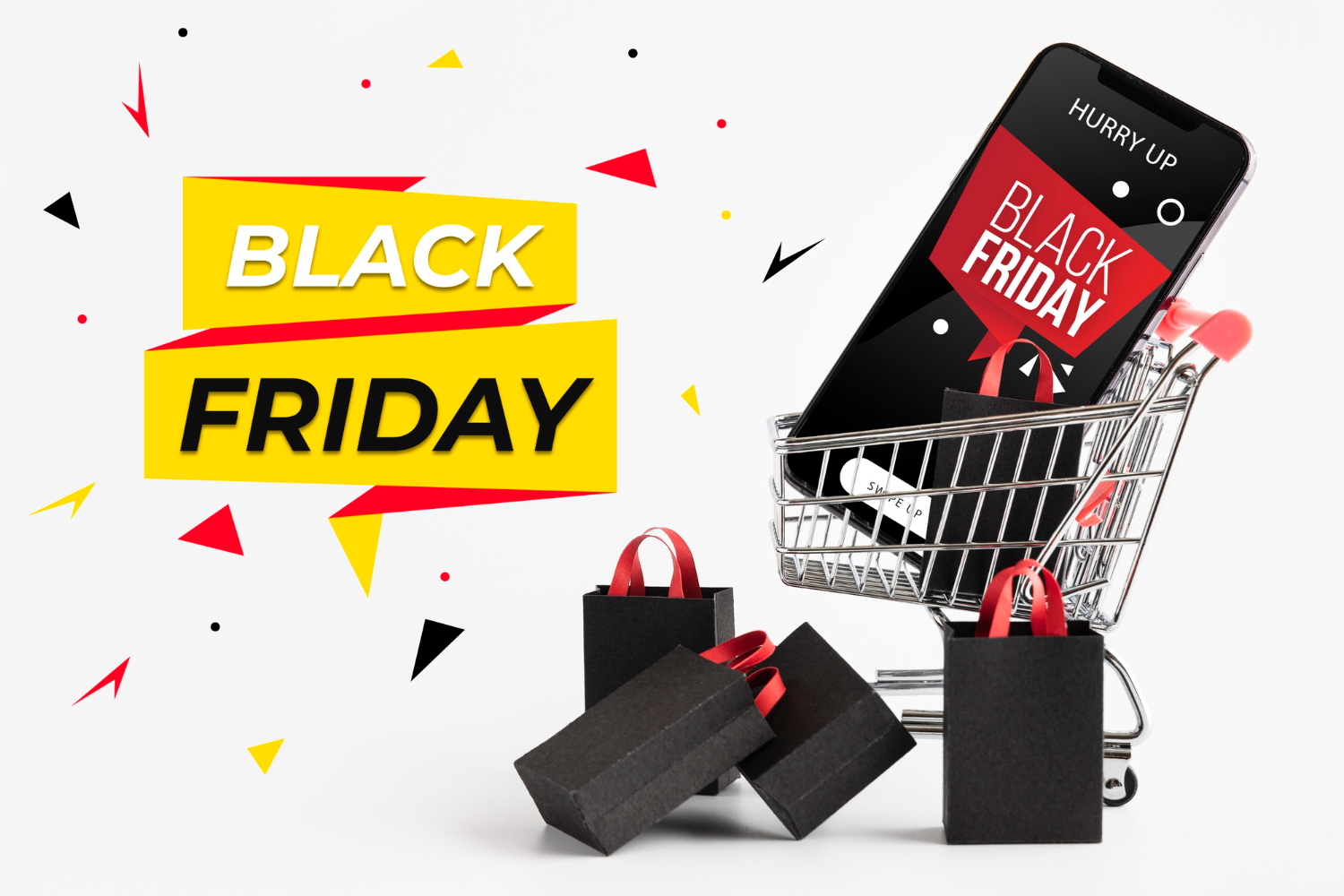 Managing a Shopify store is no longer simple. Small changes in how things are done might have a big influence on your revenue. Last year's Black Friday sales brought in a total of $6.3 billion for Shopify's merchants. Each of the 47 million customers who participated in these sales spent about $100. 
This article will discuss some Shopify hacks for you to learn how to use a Shopify app to boost sales on Black Friday 2023.
5 Tips on Using Shopify
Apps to Increase Sales
on Black Friday 
Along with having a mobile-friendly store, having your own Shopify app for Black Friday opens up a unique sales and marketing channel for your company. You may enhance both your marketing campaigns and your sales using the data collected from user sessions & app access points. 
Apps for Shopify will enable you to distribute content to your customers more successfully than other conventional marketing channels once your marketers have all the information they need. This covers the usage of tailored push alerts, carefully selected app-only deals, and premium goods, as well as any other loyalty-based promotions your team may come up with.
1- Use Real-time Push Notifications & Insights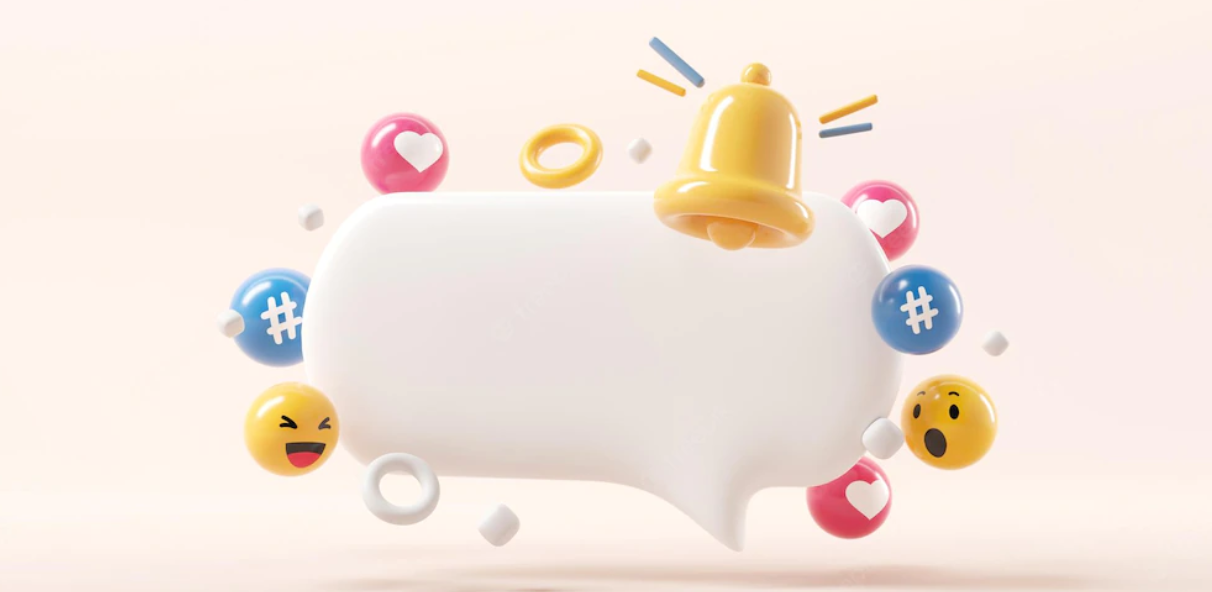 Whether a brand is a big corporation or a small startup, increasing engagement with potential customers is crucial. The objective is to pique your audience's attention and make them eager to learn more about you. A recent poll found that 40% of participants bought BFCM products straight from a push notification on a mobile app. 
This is simple to do and is further encouraged by announcements made in-app and through customised push alerts. You may easily direct your clients to your website for additional carefully curated material & offers or, conversely, by curating the content and messages you provide to them through your in-app messaging system.
2- Establish a Referral Program 
One of the best and most used tips on Shopify Apps for increasing your revenue are referral programs. They give you the opportunity to thank your customers for helping you to advertise your business. 
Your business continues to grow by generating an endless circle of positive word-of-mouth advertising. Imagine a business seeing your referral page, for example, and wishing to collaborate with you to expand the reach of your brand. Can be a great opportunity for both counterparts right? A referral program can be started using Shopify apps.
3- Utilise Wishlists 
Everyone knows that Black Friday is on the door. And many customers choose to wait for the great discounts to get the products they desire. At that point, the wishlist is a great app feature that every Shopify business owner should use so customers can decide ahead of time and make quick purchases.
At the same time, when you share information about the products that are on the wishlist, such as discounts or stock status, the probability of converting them to sales is very high.
4- Create Discounts for Loyal Customers
Many customers, especially loyal ones, like to build a seamless bond with the brand they prefer to buy their products from. By converting a Shopify store into a mobile app, you can turn Black Friday into a great opportunity to strengthen that bond.
It would be a wise option to show your gratitude to your brand's loyal customers and turn your customers into brand advocates. Make them feel exclusive by offering special deals and discounts. Increase repeat sales!
5- Manage the Upsell/Cross-Sell Option
It is quite doubtful that throughout the strongest shopping season of the year, your clients will just make the purchases they desire before leaving your website. You should suggest items that will go together organically if you have a consumer who is planning to make a purchase. 
In order to give your consumers more, utilise your Shopify mobile app to enable the Upsell/Cross-sell functionality in your business to raise your average order value.
Discover What More a
Shopify Mobile App Builder
Can Offer 
The Mowico mCommerce platform enables eCommerce companies to develop no-code apps & fully utilise mCommerce using apps. The best aspect is that it is quick, simple, and affordable. 
Our objective is to provide the simplest way to build your own Shopify app and the most efficient path to mobile profitability for any type of e-commerce. Instead of developing a mobile app from scratch which will be time-consuming, expensive, and frustrating, you can quickly convert Shopify stores into mobile apps in just 3 simple steps with Mowico.
Utilise Top-notch Mowico Features to
Boost Sales on Black Friday
The features of Mowico are made to make a big impression and keep clients coming back for more engagement and purchases.
Loyalty Points 
You don't want to pass up the potential to have conversion rates that are 50% greater. You adhere to the customer retention game's rules by using the function that rewards you with loyalty points.
User Profile Preferences 
To feel more connected, your app users can create profiles within your app. In the long run, you may personalise the experience by using the client profile data!
Multilingual Assistance 
Your app may be available worldwide if e-commerce is. You may create multilingual e-commerce apps using Mowico.
Gift Cards
E-commerce includes a significant amount of gift-giving, and you may provide your consumers with the present-giving experience of an actual store by providing the gift note option.
Dual Checkout 
Due to hybrid checkout, your consumers can easily start their purchasing adventure on a different device and finish it on a mobile one.
Subscription Model
Some goods can be used repeatedly. Your clients can regularly sell the same products thanks to product subscriptions.
Adaptable Features 
Along with the essential elements for e-commerce, Mowico also offers customisable options that enable you to advance into the future. Any thoughts? Contact us so that we may work together to create the upcoming Mowico feature.
Instagram Shopping 
Social commerce is the way to go these days, and Mowico supports the Instagram marketplace so that customers may find your products on the social media network and then proceed to your app to make a purchase.
AR Shopping 
By providing your clients with an augmented reality purchasing experience, you can fully benefit from mobile devices. Your customers may view your items in real-time with 3D models thanks to augmented reality shopping.
E-wallet 
A native payment option that functions like an e-wallet is something you can provide to your clients. This offers a more efficient payment process and maximises the level of your loyalty program.
Was this article useful?
Let us know if you liked the post. That's the only way we can improve.