Online purchasing has undergone a complete transformation with eCommerce. Additionally, it has had a significant impact on consumers' shopping behaviours. It's now easier than ever to step into eCommerce, thanks to eCommerce services like Shopify. 
Millions of merchants worldwide create, grow, and run their companies on Shopify. Today, the platform has more than 1.75 million users. If you're still on the fence, we'll go through a few reasons why you should create an app for Shopify. Let's dive in to learn how to build an app for Shopify!
Shopify and Shopify App Store 
Technically speaking, Shopify is a software-as-a-service (SaaS) sales platform that is subscription-based. Four typical store subscription tiers are available from Shopify. A comprehensive complement of offline and online selling tools is supported by all standard plans, along with a branded web store.
The apps fill in those gaps in expectations because Shopify, one of the most well-known e-commerce platforms globally, has millions of users with diverse, occasionally quite unique, and exceptional demands. The resources you need to start an mCommerce are provided by Shopify. 
As you enter the realm of online retailing, you must create a storefront, display products, engage with customers, handle payments, and more. You are given all the tools you need to manage each of these activities via Shopify. Think of Shopify as a facilitator who makes it simpler to sell products online. 
Thanks to tailored suggestions and useful categories, the Shopify App Store is the best place for Shopify Merchants to locate apps to aid in the expansion of their eCommerce store. You may create apps as an app developer for the Shopify App Store to reach millions of entrepreneurs worldwide. 
You can quickly turn your Shopify store into an app for an enhanced shopping experience, and believe us, in only a couple of steps, you can convert your Shopify store to a mobile app—a fully-functioning one!
How to Turn a Shopify Store Into a Mobile App
E-commerce merchants may engage with customers, increase sales, and customise their customers' experiences by utilising Shopify apps when opening a business through Shopify or Shopify Plus.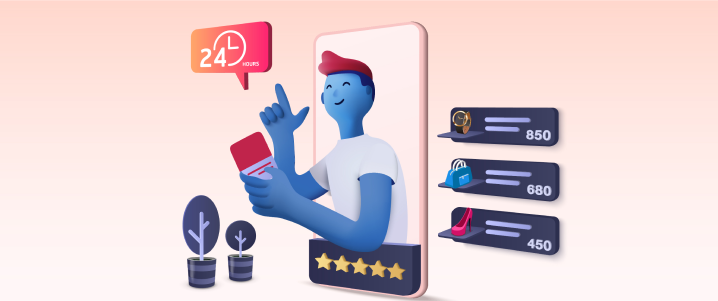 The quick growth of Shopify has made the development of apps for the platform a very lucrative business. The Shopify app store offers more than 3,200 distinct plugins for shops, many of which are top sellers. You should attempt to implement your own app idea as a result. Learn how easy it is to turn your Shopify store into a mobile app and streamline the process!
Shopify Plugins 
Shopify apps are the name for the plugins that are offered on the Shopify App Store. These plugins are often created by a team of developers. They can be used to make your store into a mobile application.
Utilising a plugin is less expensive than creating an app from scratch. Technically, absolutely no development is necessary. An existing plugin already has all of its components. You won't have to pay for the actual development of your app; instead, you'll just need to pay a monthly charge to use it. Plugins come to your rescue when you're short on time. 
An app can be built in a matter of days. It simply depends on you and the launch process. You can go for it without hesitation, even if you don't have any technical training, because it requires no technical abilities.
Custom App Development 
A custom application development strategy is used when creating a mobile app from scratch. You might hire a group specialising in creating mobile applications to match your company's needs. In this instance, a development team merely creates the functionality required by your company.
SaaS Platforms 
Software-as-a-Service is a delivery method for software that uses a subscription model. Because it is cloud-based, you can access the Shopify mobile app builder software using a web browser on a desktop or mobile device. Constructors are premade modules of the Shopify mobile app maker.
Advantages 
No coding is necessary:

Customers can develop their own apps by only selecting the modules and layouts they want.

More than a few options:

SaaS systems offer many more capabilities in addition to copying the most popular ones found on traditional e-commerce platforms to satisfy even the most discerning customers.

Limited customisation:

Customers that only require a few options for customisation typically choose this.

No specialised setup or technological expertise is necessary:

SaaS platform modules are self-contained and don't need any additional configuration.
Disadvantages
The app is not yours:

The product is partially yours; you only own the data contained in it. The program is entirely your provider's property.

Concerns about data security:

The servers of your software supplier house all of the data that your product deals with. You are unable to verify how safe it is kept.

Standardised designs:

There are several design options available for you to pick from, but you are not given a chance to build an original look for your app.
Types of Shopify Apps 
Your app can have one of three levels of accessibility:
Public apps: Applications that can be featured in the Shopify App Store and are accessible to many retailers. However, there are certain apps that are not available in the store but are nonetheless freely usable by anybody; you can download these straight from the developer's website or another store. The most common and typical demands of Shopify merchants are covered by public apps. An app that is featured gives you more exposure and promotes brand awareness. On the contrary, unlisted apps are easier to manage and can be suggested for downtime, seasonal usage, or a more focused merchant base.
Custom apps: Apps that are built specifically for a particular retailer and are not allowed to be featured in the Shopify App Store. Your Partner Dashboard is where they are produced. Public apps are the quickest route to get up and running and connect your solution with the current merchant base for developers fresh to the Shopify ecosystem. Custom web apps are designed specifically for a company's operations with clients and their nature. In this instance, a third-party app developer is not required to have access to Shopify's admin or the store.
Shopify private apps: Similar to custom apps, Shopify private apps are only accessible from the level of a particular e-shop and are not featured in the Shopify App Store. They are geared toward retailers who have highly specific needs that are unmet by custom apps. However, it's also crucial to remember that the external developer requires access to your Shopify admin and the Shopify API.
Apps can come in a variety of shapes, including standalone and embedded, in addition to their type (public, custom, or private). Independent Shopify applications display their own user interface on their own domain. When a merchant logs in to their admin area or point of sale, embedded Shopify applications appear in an iframe and are hosted on their own infrastructure, which is more closely integrated with Shopify, thanks to Shopify App Bridge.
Turn Your Shopify Website Into an App
With Mowico!
It's time to create a coding-free e-commerce app! Build eCommerce apps in hours with Mowico. It costs much less than you might expect and is quick and simple. Without knowing any code, you can create an app using the eCommerce app builder – Mowico. Because Mowico will handle everything for you, you don't need to learn any programming languages! 
The no-code e-commerce app builder, Mowico, is the finest solution if you're seeking a way to create an app for your e-commerce company. With Mowico, you can move your online store from more than 35 platforms that are compatible, select the attributes you want, and create an app using a remarkably simple drag-and-drop interface. 
With Mowico, you'll be able to interact with your users through push notifications, grow your customer base with a variety of payment options, develop targeted marketing campaigns using geofence tracking technology, and improve customer retention rates with loyalty programs thanks to the app you built. Mowico gives you access to all the mobile app features that you require. The best part: you can try Mowico for free! To learn more or to get started creating your app, visit our website.
Was this article useful?
Let us know if you liked the post. That's the only way we can improve.