Today, many traders use PrestaShop to improve their online merchandising. Therefore, many people who want to grow their brand and reach a larger audience have started to create their PrestaShop mobile application. 
Creating a mobile application for an eCommerce store is a daunting and time-consuming task. Still, with the right  PrestaShop mobile app builder, this process becomes much easier.
In this article, it will be explained why a PrestaShop store should turn into a mobile app and the role of mobile app builders in this process. 
Why Mobile Apps Matter
When desktop views and mobile application usage is compared, there is a significant shift towards online stores. As mobile app systems have developed, many people have reduced their use of websites. About 78% of people prefer shopping on a mobile app rather than a mobile website.
Mobile environments hold approximately 73% of total eCommerce sales. This is why mobile eCommerce apps are preferred more frequently. Mobile apps provide a better customer experience. Also, they are cleaner, easier to use, and have higher engagement than mobile websites.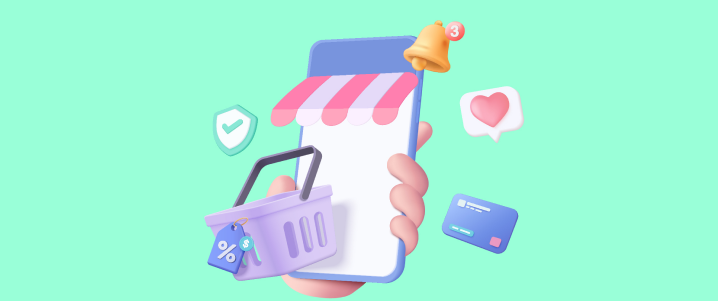 Additionally, other benefits of eCommerce apps include:
Brand Recognition
Mobile applications greatly strengthen communication between customers and business owners. Mobile applications increase the reputation of brands and attract new customers in terms of advertising services.
Competitive Advantage 
Let's say a potential customer is torn between your eCommerce website and another competitor's website. In this case, having a mobile application increases the likelihood of these people choosing you. 
Cost Reduction 
Undoubtedly, thanks to mobile applications, customers can be reached faster, and the costs of SMS messages and brochures are eliminated with these applications. In addition, the workload of staff is reduced as tasks, such as information requests and phone calls, are not required.
Increased ROI 
Every customer who starts to trust and be influenced by a brand brings with them another customer. Thanks to word-of-mouth communication, free advertising is realised. 
Thus, it is possible to rapidly increase ROI by enabling customers to connect more with an improved, personalised shopping experience. For premium users, additional income can be obtained with privileged features, such as quick delivery of products.
Push Notifications 
There are many ways to communicate with customers, but push notifications are definitely one of the most effective. 
This communication channel allows businesses to send messages directly to the user's mobile device. With eCommerce app push notifications, app users can enter the application with just one touch, which also improves their shopping experience.
Push notifications in mobile eCommerce apps also enable the sharing of brand promotions, order updates, and the delivery of content that keeps customers engaged with the brand.
Getting Into App Stores 
Brands can also access the Apple App Store and Google Play Store by launching their own apps, especially with the help of some mobile app builders.
This allows an eCommerce store owner to create different purchasing channels for its market. It is possible to reach many people because there are millions of users on the Android and iOS app stores. 
Also, for example, if a brand's PrestaShop store has Google Play or App Store logos, this also increases the credibility of the brand. Mobile applications, which are an indication that the brand has proven itself, make it much easier for potential customers to purchase.
Benefits of Creating a PrestaShop Store App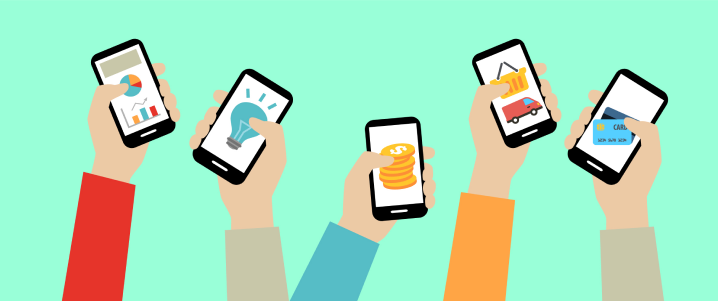 For brands, there are many important points to having a PrestaShop mobile application. These advantages include:
Freedom in Design 
Thanks to iOS and Android app builders, store managers can provide design control over all aspects. Items can be arranged according to highlights and classifications. 
Simple Management 
Web stores and mobile apps are always in sync with each other. So there are no worries about the apps and online store running at the same time. A PrestaShop Android app builder or PrestaShop iOS app builder automatically updates all changes in the web store.
Making Use of Social Media 
A PrestaShop eCommerce mobile application enables the web store to be connected to many social media platforms. In this way, an increase in communication traffic is seen by taking advantage of social media.
Order Management 
With a PrestaShop mobile app, orders can be updated in real-time and quickly. Also, thanks to push notifications in mobile applications, customers can be informed about the delivery status of their orders.
Optimisation of Devices 
A PrestaShop eCommerce app maker enables the creation of applications compatible with portable devices. Therefore, eCommerce applications can manage these applications no matter what device the customers are using.
Many Payment Methods and Delivery Options 
PrestaShop is compatible with all payment methods and delivery options. For example, basic payment options, such as PayPal and COD, are among the defaults.
User Help 
PrestaShop eCommerce mobile apps also include user support. Thanks to this feature, which stands out in terms of customer retention and mobile app, relations with customers are strengthened.  
Freedom in a Home Screen Layout 
PrestaShop mobile app builders enable businesses to have a customizable mobile app home screen. This feature, which allows the home screen design to be easily changed, ensures that the items are placed correctly. This makes the application more useful in  providing a complete mobile experience.
What Features Should an eCommerce Application Have? 
The basic must-have eCommerce app features are very important in the growth of brands. A full-fledged eCommerce application can directly affect sales. Some of these features include:
Filtering and Searching:

When a potential customer wants to buy any product, this person first searches the internet to find the best-selling product at the most affordable price. For this reason, the created mobile application's search feature significantly helps to convince customers.

Wishlist

: Users need to save the products they like to applications. An application that does not have product lists, such as a wish list, will not be preferred.

Fast Payment and Hassle-Free Experience:

One of the biggest reasons why people prefer mobile applications is their speed and practicality. Significant growth can be achieved in eCommerce with an application where customers' payment speeds are high.

Push Notifications:

With push notifications, customers can be informed about the products they've left in their shopping cart or about new products added to the store. So businesses can create personalised messages to their customers to increase loyalty.

Login Selections:

When customers are logged in to the mobile application, much information, such as the products they like or their purchasing habits, can be accessed. Businesses would benefit from adding a login requirement to display the prices of products.

Loyalty and Customer Retention:

By adding a points system to the forwarder's mobile app, loyal customers can be rewarded for their purchases. In this way, the loyalty of these customers to the brand will increase.
How to Build a PrestaShop Mobile App: Two Options
Not everyone has coding and software knowledge. In this case, it is important that store owners with no coding experience can also find easy ways to create a mobile application. Creating a mobile application has become quite easy thanks to some tools. 
There are two basic options for converting your PrestaShop store into a mobile app:
Native Application Development 
One of the options for creating a mobile app is to build it from scratch as a native app. This method is very time-consuming and expensive, so it is not usually recommended. 
Considering people who are not knowledgeable in coding and software development, the first thing these business owners will do is hire someone to develop this mobile application. With this method, the front end of the mobile app is rebuilt. There is also a link to the PrestaShop backend via API to manage product details, orders, and inventories. 
Creating the PrestaShop mobile application with this method takes a lot of effort and time, and this process is repeated twice. It is created once for Android and again for iOS. Because both have different programming frameworks. 
All of these processes require a substantial amount of money to hire people. In addition, there will always be extra costs as maintenance and updates are required after the application is created. 
Convert Your Existing PrestaShop Site With Mowico 
Now you can completely forget what you read above. After all of these dauntingly complicated ways, here is a pretty easy option: Mowico. It is very important for PrestaShop stores to turn to mobile applications to increase brand awareness and catch the social commerce train. 
Mowico can turn what you already have into a mobile app much faster and at a lower cost. And it allows people with a PrestaShop store to create a mobile app in just a few steps. Mowico rebuilds the PrestaShop experience in mobile apps for Android and iOS, including add-ons, payments, products, and any other site functionality. 
Was this article useful?
Let us know if you liked the post. That's the only way we can improve.