Mobile apps have an important place in the lives of all users as an integral part of the digital world. The rise of mobile apps allows us to use them for everything- facilitate business life, keep up with daily activities, and respond to varying needs for every moment.
So as a result, when choosing an app to download, it's only natural to evaluate ratings and reviews of apps to become potential users.  And if you're on the other side of the equation, monitoring and managing app store reviews is an essential part of the job.
77% of users read at least one user review before downloading an app, and 50% don't even consider downloading an app that has less than three-star ratings.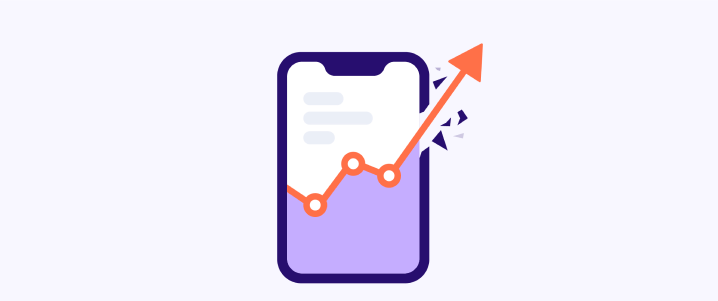 Hence, both consumers and app developers are curious about ratings and reviews. At this stage, answering the question of 'how to monitor app store reviews' will be one of the most critical issues for app developers.
Ratings, Reviews, and Responses on the App Store: Why Are They So Important? 
Having good app ratings, reviews and responses increases the reputation of an app. Besides, it is also essential to answer questions related to the app. Many users don't even consider downloading mobile apps that haven't been successful enough regarding ratings and reviews.
For this reason, app marketplaces like Google Play Store and App Store also don't prefer to put apps that have bad ratings and reviews on the front row.
The fact that users want to download apps that are considered successful and functional contributes to the exponential growth of app success.
For this reason, there is a need for rigorous process management related to app store ratings and reviews, which are evaluated as a measure of success. At this point, the issue of monitoring app store reviews and ratings attracts attention. Because app developers who successfully manage this process manage to turn even negative ratings in their favour.
Tips on Monitoring and Managing App Store Reviews 
Monitoring and managing app store reviews depends on a good evaluation of the process. First, app developers must answer the question of how to manage app store reviews. Then, they should take action immediately. But how?
Use ASO Tools 
The purpose of ASO tools is to help app developers with app store optimisation. They allow them to track reviews and ratings of their apps, manage app store listings, and monitor competitors. 
ASO tools work just like Google Analytics, but for app stores, and they provide all the data you need about your app, such as the number of downloads, reviews, and ratings on the app store, the geographic location of your users, and your competitors' information.
In-App User Feedback 
Before getting a bad review and rating, you should give the opportunity of feedback to app users; by doing that, you will learn all the pros and cons of your app. It will help you fix the problems and get in contact with users. Most importantly, you could prevent bad ratings and reviews as an app developer.
App Roadmaps Are Essential 
Most app users do not have any idea about the use of mobile apps. Thus they give up learning, and this leads to bad ratings and reviews. To prevent this tragedy, you should generate a video or roadmap about using the app. This will not only help users but also increase the ratings and reviews of the app.
Deleting a Review on the App Store 
Deleting a review or rating is so hard for app developers. Therefore, you should avoid having any bad ratings or reviews. To do that, you should be up-to-date and constantly making competitive analyses. 
Because being the best is not only about your app but also about your competitors. Besides, you can evaluate the potential users and learn all of the users' habits.
All of that will allow you to remove all possible bad reviews and ratings.
Create a Seamlessly Working App 
Of course, the first step to getting good ratings on app stores is to publish an app that doesn't have a bad user experience. Thankfully, tried-and-proven app models are here to help with technologies like no-code and low-code. If you're in eCommerce, this might be your lucky day, as Mowico offers the easiest way to build an eCommerce app with the magic of no code.
Developed specifically for eCommerce businesses, an eCommerce app builder isn't the only thing Mowico offers; it's also compatible with the most popular app store analysis tools, so you don't have to worry about monitoring and managing app store reviews in the long run. Even if you have an eCommerce app, you can try Mowico to level up your app store game with a free demo and boost your eCommerce business starting today!
Was this article useful?
Let us know if you liked the post. That's the only way we can improve.