Checkout is one of the most frustrating features of ecommerce apps these days. According to Mary Meeker's Internet Trends Report, 65% of all ecommerce traffic takes place on mobile accounts. However, somewhat surprisingly, desktop conversion rates still dominate conversion rates across apps. Basically what's happening is that, particularly on mobile apps, consumers are seeing products they're interested in, maybe even adding them to their cart, and then still not buying them for some reason.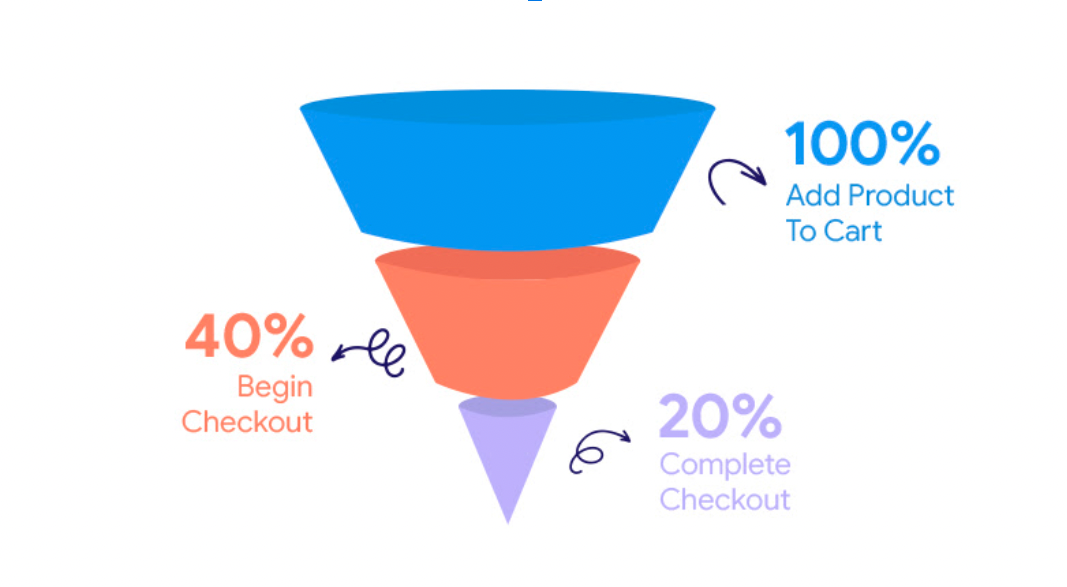 We have some ideas for why, and a simple solution to at least some of the issues is hybrid checkout. But let's back up for a second before we get into the hybrid checkout feature.
Checkout best practices in mCommerce App Building
If you've built an eCommerce app, by this point you've probably figured out how to build an app for free using no code app building software. When it comes to the checkout feature if you build your own app, what matters above all else is simplicity and ease. You want the cart to be incredibly easy to access and just as easy to exit. You want the data to be easily accessible, to be visually accessible, and to be easy to edit. You want to make sure there's guest check out, that as many fields as possible can be automatically updated and completed. And finally, you obviously want payment itself to be as easy as possible, with multiple payment options and streamlined order confirmation processes. That's all a pretty hasty summary, but you'll notice the theme of making it all easy running throughout the process.
Problems that can arise
The problems begin when we talk about streamlining these processes across channels. If you're building an app for ios and android – and for the web too – then that can represent different channels across which customers will encounter the same bottlenecks. Possibly they'll have to input the same data over again or find the same products.
And given that the customer experience with a product from the customer's perspective is so seamless – ie they view the website and app as one entity rather than themselves thinking they're acting across different channels – it's necessary for the app to take the same position.
Introducing Hybrid Checkout
Hybrid checkout is precisely this streamlined process. With no-code app builders, app owners can use this feature to integrate all payment methods they've already input into the website on the mobile app as well. Once users log in, then everything is streamlined across channels, so that a user can add an item to a shopping cart on their desktop and then find those same items in their cart when they look at their phone. 
The word hybrid here means simply that nothing is particular to a given operating system but instead works identically for the customer without them having to notice or remember what they've done. If they clicked on an item they either wanted to save for later or check to see whether its price went down, it doesn't matter what device they use next, that same item will appear. 
Essentially hybrid checkout makes one of the most common spots for churn become an asset rather than a problem. And again, given that this is all from a no code app builder, installing the hybrid checkout feature is as simple as drag and drop, which really does make things incredibly easy to handle.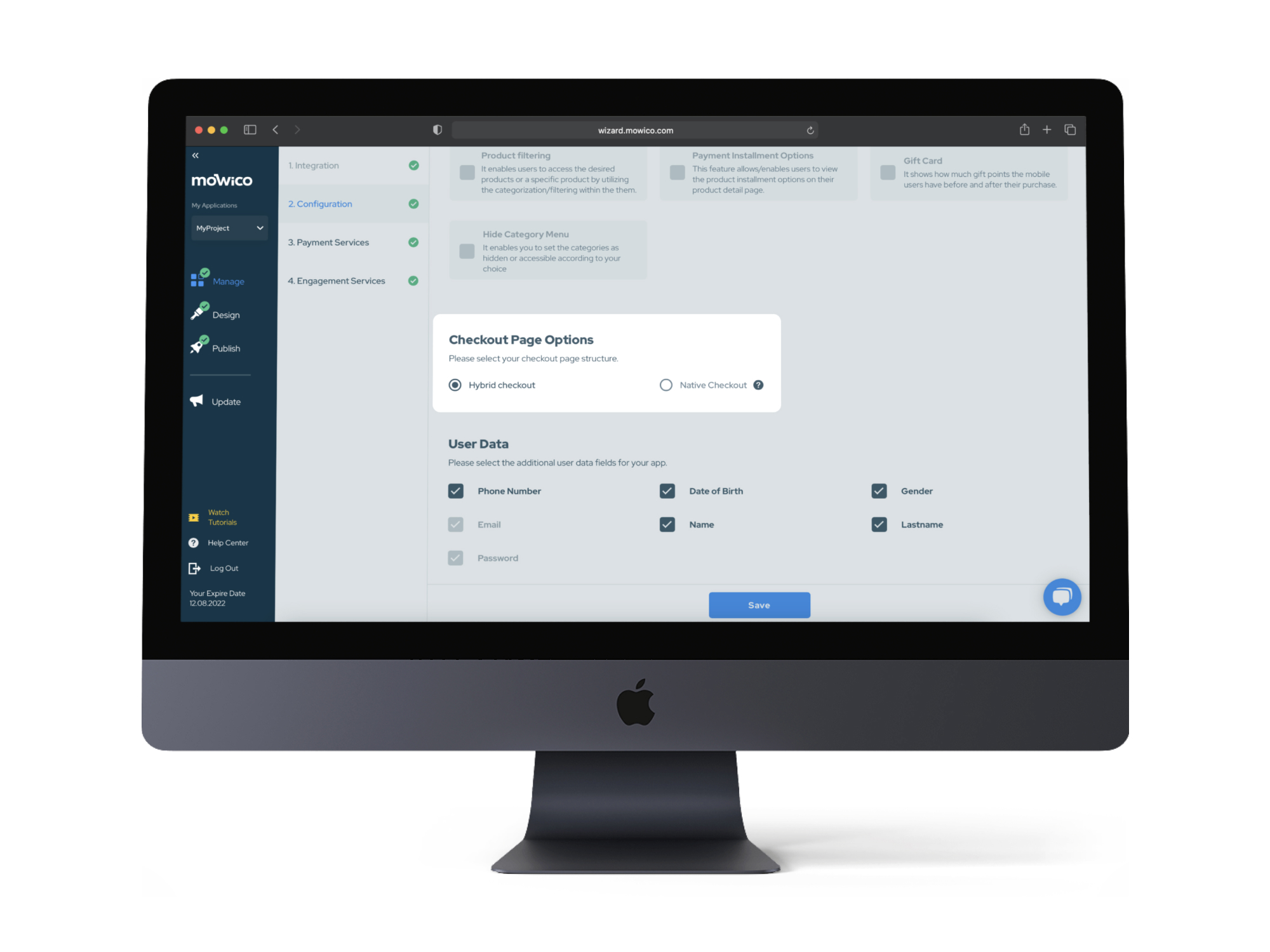 Mowico's Hybrid Checkout Feature
Mowico recognizes that checkout is one of the most important parts of every customer's journey, and as a result its app builder has both native checkout and hybrid checkout enabled. Once a user has clicked to checkout on your app, regardless of device, then that choice will transfer across all devices following a log-in. Essentially, Mowico makes sure that your checkout works as seamlessly as your customers, giving your business every opportunity to thrive. Time is everything! With Mowico's hybrid check-out feature, you can alleviate your development costs and other necessary costs that you might be faced with just by using drag and drop in your wizard. 
Key Takeaways
Cart abandonment is one of the leading causes of churn, with Business Insider estimating that $2.75 trillion a year is lost in merchandise sales. Much of this, as Business Insider notes, could be prevented with a few simple tricks. 
The hybrid checkout feature found on no code app builders for mcommerce apps does exactly this. Simply put, it means that customers only need to input any data in once, regardless of the device, and then all of that data will show up the next time they access their account, again regardless of the device. This is true of items placed in the cart, it's true of their payment options, it's true of their wish lists, it's true for any and every part of the checkout process. All told this ensures that checkout is easier for consumers so that conversion rates soar and business booms.
Was this article useful?
Let us know if you liked the post. That's the only way we can improve.