With the rise of mobile applications, a different era has started in eCommerce. And when somebody says eCommerce, the first brand that lights up in our minds is Shopify. It's the era of mCommerce, so it is essential for a business to benefit from Shopify mobile app maker if what they want is vertical growth. 
Undoubtedly, the first question a brand will think about is how to choose the best mobile app builder for Shopify. Choosing the most suitable Shopify store app builder is critical in terms of time and money.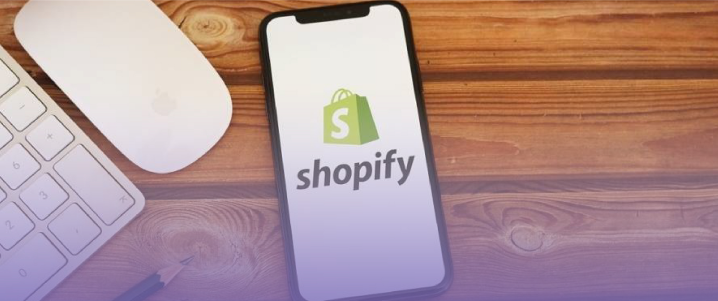 An Overview of the Shopify Store App Maker
A Shopify mobile app maker is an eCommerce platform that enables brands to create and manage their online stores from mobile devices. Shopify mobile app builders help add products, process orders, and manage inventory levels with iOS and Android mobile devices. This technology is one of the greatest ways to boost eCommerce business. 
There are many advantages to using the Shopify mobile app builder, which has an important place in determining the strategies of brands. Some of the benefits that such mobile commerce applications provide to brands include: 
Development of customer loyalty

Increase in brand awareness and reputation

Boost in sales

Finally, the most important is the money and time savings.

Shopify mobile app makers

are

no-code app builders

. This allows you to easily

turn your Shopify store into an app

without having any coding knowledge or hiring new people for it.
Furthermore, some of the main traits of a Shopify store app maker include:
Optimization of mobile image and page load speed

Ensuring a fast payment process and integration of all kinds of payment methods

Introducing new developments with

push notifications

feature

Ensuring that designs can be created specifically for brands

Providing application performance analysis
How to Choose the Most Suitable Mobile App Builder 
Online stores, which have recently taken up a large part of our lives, are very effective in the growth of brands. However, it can be boring to constantly go to the websites to shop from these stores. Therefore, mobile app features enable us to do our shopping effortlessly and to access information about products easily in case of any problems.
People dealing with eCommerce need to be careful about how they create these mobile applications that they will offer to customers. Brands should choose the best quality Shopify store app maker. The points to consider when choosing a Shopify mobile app builder are as follows:
Integration 
When choosing an application builder, attention should be paid to whether it provides important integrations. A good Shopify mobile app builder has more than five integrations to contribute to the development of the business. With the use of other functions available in the store, more conversions can be achieved, which in turn increases sales.
Deep linking 
Deep links allow potential customers to be directed to mobile applications and download the app. They are especially found in advertisements seen on social media. For example, if an ad directs the user to the App Store/Google Play Store while surfing the web, this indicates that the ad contains a deep link. In addition, deep linking is very important because it allows customers to quickly and easily find the service they are looking for.
Mobile app-exclusive discounts 
Having special discounts only for people who use the app is a very important brand strategy for potential customers to download an app. Many customers use mobile applications thanks to these incentives. That's why the mobile app builder you use when turning your Shopify store into an app should provide this feature. 
Convenience of use 
Since mobile applications are the easiest way for customers to shop from online stores, they use them frequently. With these shopping apps, users can easily access services by creating profile information, wish lists, and payment information. Because of this ease of use, businesses should pay attention to whether the Shopify mobile app maker they choose has this feature.
Additionally, providing a suitable user experience in mobile applications is one of the most critical points. Applications with complex and incomprehensible interfaces are not preferred. That's why an easy-to-use app requires a clean dashboard with a high-quality UI and UX design.
A clean dashboard
A clean panel can save time, as everything can be resolved quickly in the mobile application dashboard. The Shopify store app builder should have a drag-and-drop editor, so no coding skills are needed. In addition, this builder should provide a dashboard that allows the store to be managed from one place.
It should also be noted that changes in the Shopify store are also automatically reflected in the mobile store.
Functions 
A good Shopify mobile app maker should include all the features that enable a highly functional eCommerce app to be built. For instance, it should include functions such as product listings, payment processing, shopping cart integration, and order tracking.
Native Apps 
Native apps can access phone features. In addition, since these applications provide more speed and interaction, it is a feature that a Shopify store app maker should provide in terms of user experience. Brands must have a shopping app native to both iOS and Android tools.
Theme and Layout Options 
One of the most important points to be considered in eCommerce is the presentation. When choosing a mobile app builder, the product images should comply with the layout provided by the mobile app maker. A mobile app builder that offers different layout options should be chosen.
Also, the beauty of the store is another point that attracts customers. An online store with different themes to choose from improves the customer experience.
How to Make an App for Your Shopify Store 
How to turn your Shopify store into an application is an issue that those who want to improve themselves in the eCommerce world wonder about. Shopify mobile app builders are key elements of this process. These builders, which do not require any design or coding skills, enable easy mobile app development. 
To turn your Shopify store into an app, briefly, these steps should be followed:
The most suitable

Shopify mobile app builder

is chosen.

The generator is downloaded to the store and installed.

The user account is created.

Brand-specific mobile application design is made.

Finally, the last step is

publishing the application on app stores

. 
Mowico: The Ultimate eCommerce App Builder That Has It All
Considering all the features mentioned above, it is necessary for Shopify stores to turn into mobile applications to catch the social commerce train. Of course, as this moves towards mobile commerce, which builder to choose is the most important part of the whole process. 
Mowico allows people with an eCommerce website to create a mobile application in just a few steps. Mowico, which enables the high ROI (return on investment) path to be chosen, allows you to create applications without the need to write code with its drag-and-drop interface.
In addition, mobile application builder Mowico provides high-quality service with a great user experience by enabling performance analysis of the created app and supporting many popular payment methods. You can start with a free trial to join the codeless revolution with Mowico!
Was this article useful?
Let us know if you liked the post. That's the only way we can improve.