As a store owner, you may "repurpose" your online store for mobile devices using app builders. By doing so, you can reach a larger audience and benefit from features like push notifications, which can boost sales. Especially for platforms like WooCommerce, creating Android and iOS apps is beneficial for store owners and users due to its usability.
If you're unfamiliar with the eCommerce platform industry, you're at the right place. In this post, we'll delve deep into the WooCommerce ecosystem and walk you through how to build a WooCommerce mobile app.
What Is WooCommerce? 
Many people who run an eCommerce website on WordPress must have heard of or may even be utilising the WooCommerce software or website. WooCommerce is an open-source WordPress eCommerce plugin created by Automattic, one of the most well-known providers of eCommerce services. 
Compared to other eCommerce systems, WooCommerce powers more than 25% of the top 1 million websites worldwide. Considering how adaptable and user-friendly it is, these numbers unsurprisingly keep rising.
With fair levels of customization and numerous essential features, like inventory and tax administration, secure payments, payment gateway options, and shipping integration, it makes setting up and running an online business straightforward. 
With the help of the WooCommerce plugin, you can sell both digital and physical goods, keep track of your inventory, manage orders, track product shipment and delivery, protect your payments, and calculate taxes automatically.
What Is a
WooCommerce App Builder
? 
An app builder is an online software tool allowing store owners to easily create and publish mobile apps on the Google Play Store or App Store without any coding. A WooCommerce app builder follows a similar path to create WooCommerce mobile apps. 
Though a WooCommerce mobile app creator is a relatively new idea, when turning an online business into a mobile application becomes an objective, it is a chance that needs to be taken into consideration.
You can use a WooCommerce app builder to develop a mobile app for your WooCommerce store. You don't need to worry about anything because your mobile app will automatically sync all data and inventory. It gives you the option to build, construct, and personalise your own. It enables you to develop a stunning mobile application that will keep your users interested and boost conversion rates.
Why You Should Build a WooCommerce Mobile App 
The use of mobile apps in eCommerce is growing, and a WooCommerce mobile app is one of your finest options for reaching your clients. You can use social media and push notifications to expand your consumer base with a native WooCommerce mobile app. The nice thing is that creating a mobile app from your WooCommerce shop simply takes a few hours, thanks to no-code app builders.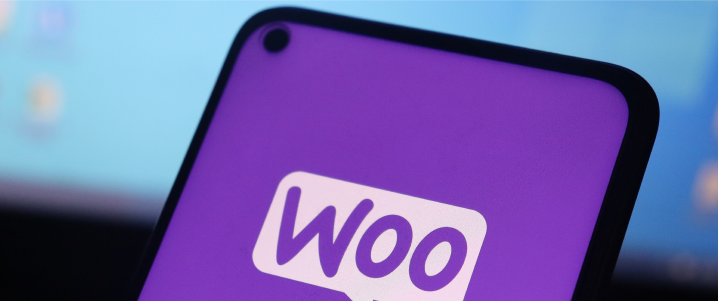 Your company can gain from converting your Woocommerce shop into an app in the following ways:
Increased customer engagement
Mobile applications are particularly beneficial for raising consumer engagement levels and for bridging the direct marketing gap between businesses and their clients.
Faster access 
From the perspective of the user, apps are far more practical than a website. One tap of the finger is all it takes to open an app. To access the mobile website, users need to launch a browser, enter the address, and then click. As a result, the majority of individuals will utilise a smartphone app if one is offered.
Multiple shipping options
Customers are satisfied and their entire purchasing experience is rewarding if you offer quick and safe shipment. To meet all the demands of app users, WooCommerce provides a variety of built-in shipping solutions. For instance, your shop can offer local delivery, flat rate, international shipping, and local pickup as options for clients.
In-built analytics 
Many sophisticated features are now being added to WooCommerce mobile apps, such as analytics, which makes it simple to monitor the success of your app. It provides you with an accurate and thorough picture of the users of your app.
Most apps work offline 
Mobile websites must have an active internet connection to function because they are accessible through the browser. On the other hand, native mobile applications can offer a lot of offline functionality. While in an always-connected world this may seem inconsequential, it's crucial to keep in mind that not everybody has a strong data plan for their phone.
Interactive and intuitive 
The user-friendly design of apps is their primary benefit, making them more participatory. With a native WooCommerce app, you can create a more interactive user experience with more accessible live chats, push notifications, polls & more!
Building a WooCommerce Mobile App
If you want to create a WooCommerce mobile app, you have two options: either start from scratch and go the more time-consuming, hire a developer path; or use the magic of no-code mobile app builders.
The biggest barriers preventing eCommerce store owners from entering the realm of mobile applications are the time, labour, and financial investments required to create an app. So using a no-code approach, we created Mowico with an emphasis solely on online shopping.
Mowico is a no-code eCommerce mobile app builder that can assist you with all aspects of developing, managing, and analysing your mobile eCommerce store. It is a platform for mobile commerce that enables eCommerce companies to make no-code apps and fully take advantage of mCommerce. 
The best aspect is that the procedure is quick, simple, and inexpensive. But before taking a closer look at how to create a WooCommerce Mobile app with Mowico, let's check out the process of creating native applications.
Creating
Native Mobile Applications
Native eCommerce apps are created with the end goal in mind. They are designed for a specific platform and have the ability to access all of the platform's features. But the process may become easily challenging with a conventional approach. 
The process of creating a native eCommerce app can be broken down into three stages: ideation, design, and development, which can take so long and are resource-consuming. On the other hand, there's a new kid on the block that makes it super easy to convert an eCommerce store into a mobile app: the magic of no-code. And here at Mowico, we're eager to help.
How to Build a
Mobile WooCommerce Mobile App
with Mowico 
Mowico, the no-code eCommerce app maker, converts your online store into mobile applications with minimal programming, many components, and third-party connectors. You can quickly create apps for iOS and Android users with the aid of the Mowico app builder. You can combine Mowico with your bespoke infrastructure or any eCommerce platform. As part of Mowico's completely integrated structure, your data will be assimilated automatically.
Mowico not only provides all the capabilities required for a successful mobile app, but it also adds dozens of new features each month to keep you abreast of market changes. Push Notifications, Geofence Tracking, Loyalty Points, Store Locator, In-App Messaging, Gift Card, Fast Checkout, Force Login, Multiple Languages, and Wishlist are just a few of the features offered by Mowico. 
With Mowico, it only takes a few clicks to integrate your mobile app with your eCommerce platform. Here's how to convert your WooCommerce store to a mobile application without writing any code:
Log in to Mowico

Connect the app to your WooCommerce website

Mowico will handle the synchronising

Utilise the drag-and-drop UI to create your favourite components

Use the demo link to try out the mobile app

Send the app for publication!
That's all it takes! You can turn your WooCommerce-based website into a fully functional Android and iOS WooCommerce mobile app in a matter of hours. Today, give Mowico a try and discover for yourself the magic of no-code. We are aware that developing a mobile app may be time-consuming, expensive, and irritating. But with our knowledge and skills, making a beautiful app will be simpler than ever.
Was this article useful?
Let us know if you liked the post. That's the only way we can improve.