2020 was a disaster for the majority of businesses across the globe. Yet, the online market was still active and thriving. While the whole world was in lockdown, businesses were active remotely via the internet. The eCommerce industry, in particular, showed its potential to restore the sunken economy that was demolished by the recent pandemic.
With more and more people preferring shopping from the comfort of their homes, industry experts expect the age of technological trends that will shape the eCommerce sector.
Keep reading as we discuss the much-awaited top eCommerce trends of 2021 that will change the way we do shopping.
#1 Omni-channel Retailing will be the New Normal
Omni-channel shopping signifies offering customers a consistent and seamless experience across multiple devices and channels. The attention span of customers is decreasing day by day. Therefore, online retailers will need to find a way to lure them and encourage them to make a purchase. Having multiple channels will enable the target audience to shop at their convenience in a way they want. This is one of the top eCommerce trends of 2021 that will change how the retail industry works.
Whether it is the adoption of mobile devices, voice-enabled shopping, robust website experience, or even a brick-and-mortar store, these are all examples of omni-channel commerce. The omni-channel retailing operations focus on the entire customer journey and experience and not the shopper's individual experiences on different channels. With customers wanting to explore omni-channel, online retailers need to identify customer behaviour and track everything from their activities, including how they inquire about a particular business or product. In this sense, mobile apps shine in the dust when it comes to analyzing customers and interacting with them.
#2 Enhanced Online Purchase Paths
With the constantly changing customer behaviour, it has been realized that websites and mobile apps are primary selling paths for many brands. Because last year was a dead-end for the majority of business owners, courtesy of COVID-19, they realized that having a website and listing all the products on it helps greatly. Last year saw a significant surge in online shopping as social distancing was a norm. So, on that note, the eCommerce market experienced a significant boom. More and more people were preferring to buy things online. This has to be one of the top eCommerce trends of 2021 that sellers should look out for.
Industry experts believe that the online purchase paths will soon become the primary entity as compared to in-store purchases. eCommerce is a competitive industry with hundreds of sellers selling the same products and services. Therefore, customers have a lot of options to go with. So, the marketplace owners need to make use of the latest technologies to make their purchase paths a lot smoother.
#3 Online Buying will not be Restricted to B2C Products
Up until now, eCommerce store owners were selling to individuals in the majority of instances. However, there is a changing dynamics of the market caused by the novel coronavirus. The buzzword is that 2021 is going to see everybody, including businesses are going to shop online. Consumers with no alternative turned to online shopping to get everything they wanted.
All of a sudden, it wasn't just clothes, fashion, accessories, food, and gadgets that people purchased, but it included everything from furniture, home office supplies, groceries, and even vehicle parts. Now, businesses are more interested in buying things online instead of in-store purchases.
#4 Augmented Reality will Change the Course of Online Shopping
When it comes to the top eCommerce trends of 2021, you cannot leave AR out of the picture. We have been hearing about augmented reality (AR) for a long time now. It has been all over the place – pretty much in every industry. So, there is no surprise if you hear people talking about AR transforming the eCommerce industry. Augmented reality was truly a success in the real estate market as it allowed aspiring property owners to truly see the building or property without actually being there at the location. They can explore every room and area virtually. This gives them an idea about what it would look like, triggering a purchase decision.
The same is going to happen in the eCommerce sector. 2021 will see customers truly seeing the item/product they are shopping for, enhancing their overall buying experience. One of the most significant disadvantages of online shopping is that people rely on product images and customer reviews to buy a product. AR will change how people think of online shopping. For this reason, as Mowico, we are now providing an AR feature to our customers who like to show their products in 3D through their mobile apps.
#5 The Rise of Voice Commerce
In the last couple of years, voice assistants like Google Assistant, Amazon's Alexa, and Apple's Siri have become prominent parts of people's lives. You can ask Siri to tell a joke, Alexa to purchase an item, and Google Assistant to turn on the air-conditioning. Technology has evolved dramatically in the last decade. People are finding it quite amusing yet effective to just command the voice assistants to do a particular task. In the coming 2-3 years, starting from 2021, there will be an increase in voice commerce.. In fact, a study says that by 2025, 75% of all US households will have smart speakers installed, and by 2022, the voice commerce sales will surge to $40 billion. So, if you aren't already working on enabling voice command service on your e-commerce platform, you are making a big mistake.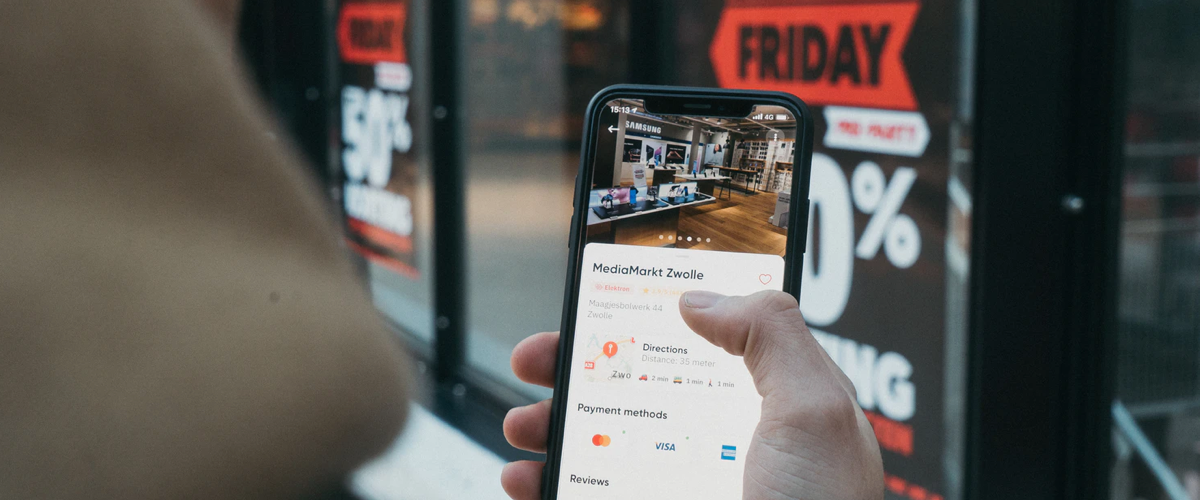 #6 Connect using Social Commerce
While the earth is pretty big, it is safe to say that we are all connected. Whether you live in the US or any European or Asian country, your brand has a global reach, thanks to social media channels. You can instantly connect with someone living in Australia while you are chilling on your couch in Utah. Technology has brought everybody closer. This will truly impact the future of online commerce. Online stores can sell across any channel and platform, irrespective of the region.
Many eCommerce platforms are integrating with social media channels like Facebook, Instagram, Snapchat, TikTok, etc., for creating social commerce, enabling users to buy products and services via social media. You can now create a personalized and attractive online storefront on such platforms, which will target specific audience groups based on their demographics.
#7 Analytics and Customer Research will Flourish
Data is the key to eCommerce success – it has always been. An immense amount of data is generated every day, and not all of them are useful. But filtering this data with proper analytics can open doors to seamless commerce. Vital metrics like conversion metrics, click-through-rates on particular campaigns, etc., can tell you from where the traffic and sales are coming from.
Using this data, you can create personalized ads for your target audience and test out a few things. This boosts your chances of increased sales. Online retailers are operating in an ecosystem where change is the only constant. Innovation is what this new age commerce demands. And all this starts with understanding the psychology of customers with relevant data.
Conclusion
These are the top eCommerce trends of 2021 that are believed to integrate into the retail realm. Everything is happening quickly, from technological advancements, innovations, market fluctuations, etc. As a retailer, it is vital that you accept this change and implement the trend that you believe will work for your business. Success is not guaranteed in this line of business. You will have to try and implement all the possible tactics to see what works for you.
Was this article useful?
Let us know if you liked the post. That's the only way we can improve.