It's possible to listen to this blog post on Spotify.

There are over 7 million apps out there on the internet. This includes around 3 million Android apps and 4.4 million iOS apps for businesses. People launch apps on their phone upwards of 50 times a day, and that number increases every year. Clearly, this shows you that customers expect you to have an app for your product or service. But the other, more intimidating consequence of apps being so ubiquitous is that you somehow need YOUR app to be found amidst literally millions of others, all jostling to ensure that their apps are the most popular. So how can you build an app to be the one that gets noticed? Well, the answer lies in three little letters.
A-S-O
So what is ASO exactly?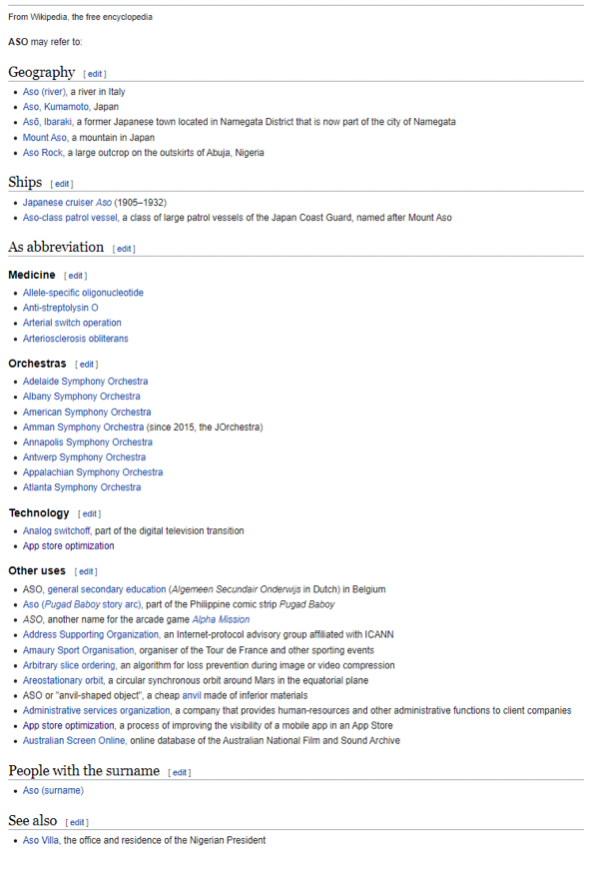 As you can see, if you're not overly familiar with ASO, you're not alone. Even Wikipedia isn't clear on what it means definitively!
ASO, or App Store Optimization, is the process by which you can make sure your app hits the top of the App Store lists. 
Now, there are two basic ways to get people to see your app. The first is through advertising. However, something in the neighborhood of 90% of app installs are organic – meaning you REALLY need to make sure you're getting organic installs rather than just hoping your ads get hits. So you're left with ASO. 
Since 2013, Google has been indexing deep app content, meaning that content from apps turn up in google searches, complete with links to download the app in the in play store. As a result, Search Engine Optimization is ALSO a part of ASO, along with keywords, screenshots, reviews, and more. It's a complicated, critical process. Here, we'll dive into a few critical  aspects of ASO, but first let's quickly back up.
What would happen if you just released an app in the wild? Or what would happen if you DIDN'T optimize?
Well over 50% of mobile users utilize the search function to find a new app, and from there proceed to download the app they find at the top of the search list. So if you're not at the top of that list, or at worst top 5, you're already well behind the 8-ball. 
But maybe you think your product is so incredible, word of mouth and positive reviews will lead to success? Unfortunately, that's not how it works. Reviews and word of mouth are all part of the complicated – and constantly changing! – algorithms that lead people to find the apps they're looking for, and if you're not paying attention every step of the way, then your app will simply be lost at the bottom of the pile, unfound and undownloaded.
Quick rundown of what app store optimization really is
Down the road, we'll go more in-depth into the details of how to build your own app by implementing app store optimization principles, but there are three primary modes to focus on. We'll tell you what they are here and then burrow down more into them later.
1) App Marketing Copy Optimization
Even if you're wondering how to build an app for free or using app building software, you'll still want to pay attention to optimizing the screenshots, the preview video, the app's icon, and everything else that falls outside the purview of pure text. If the screenshots or preview video don't look spot on and professional, then users will likely turn to the next app on the page and forget yours ever existed without even trying it out.
2) Keyword Optimization
This is where building an app and optimizing it is most similar to search engine optimization for a website. These are where the app store search engine will be picking up your app, and you really don't have room for error. You've got a 100-character keyword field, your app's name, and the IAP display names. And that's about it (in theory you could play around with publisher names too).
3) App Store Intelligence Tools
These are the tools used to rank apps and get them into customer's hands. Essentially they make use of the mass of data available throughout the industry from Google Play and iTunes and more, and analyze it appropriately. They offer tools from this data to help you optimize your app after you've built it, and they can be incredibly helpful if you know how to use them properly.
Key Takeaways
In short, if you build an iOS/Android app, you'll need to ensure that it's optimized for App Store if you want to get any downloads. It can be annoying after you've gone through all the trouble to build your own app to invest time and resources into something beyond that, but it's absolutely imperative. This is because users tend to find apps using the search functions, and download whatever the top hits are. In other words, if your ASO isn't up to speed, you're SOL!
Was this article useful?
Let us know if you liked the post. That's the only way we can improve.