Mobile commerce is on the rise, and it's not surprising that WooCommerce, one of the most popular eCommerce platforms, allows its users to explore the m-commerce world. 
WooCommerce is an open-source platform that was built to simplify online selling. It offers tools for creating a professional website, managing inventory, fulfilling orders, as well as accepting payments from customers. 
Converting your WooCommerce store into Android and iOS apps offers all these features on the go so you can take your business with you wherever you go. But there are many more advantages of having a mobile e-commerce app, and it's all about your choices while developing a mobile app for your WooCommerce store.
There are many benefits to creating a WooCommerce mobile app for your store, and this article will explore them in detail. Let's get started!
The Power of Mobile Commerce 
There's no doubt that sooner or later, eCommerce will become almost fully mobile. Insider Intelligence predicts that mCommerce sales will account for 44.2% of retail eCommerce sales in the U.S. by 2025. That means a double in growth in only four years. 
When we add the impact of social commerce, the rise of super apps and post-pandemic q-commerce craze, growth of m-commerce may happen even faster than expected. We can safely assume that the growth will happen on the app front, as 90% of mobile screen time comes from apps, not websites. Dedicated mobile commerce apps have a much higher user engagement rate than mobile web pages, as 54% of mobile payments come through mobile eCommerce apps.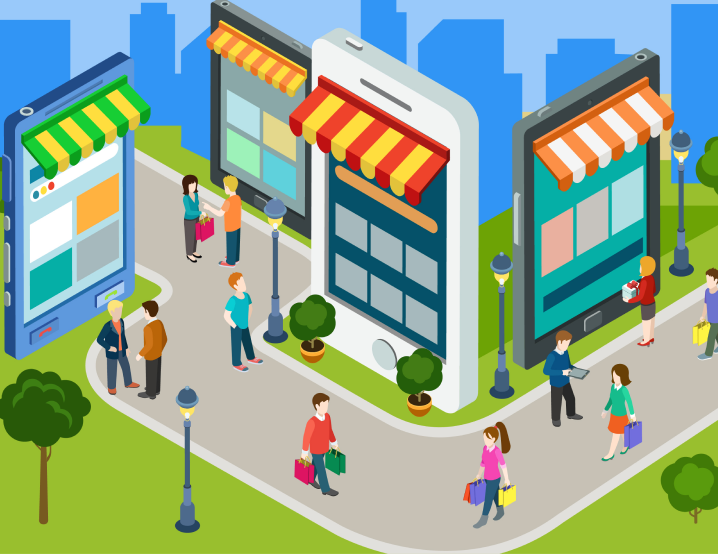 In a world that's rapidly evolving to mobile, staying behind the trend is the biggest mistake, even if we're talking about small businesses that handle their eCommerce sales with popular platforms like Shopify or WooCommerce. The mobile app enablers are here for a reason—they work.
Benefits of Creating a WooCommerce App
A WooCommerce mobile app offers a lot of advantages to eCommerce businesses. It helps you reach out to customers on the go and enable them to shop from their smartphones, which is extremely convenient. With this, your brand will be able to capture more of their attention and increase your sales. Let's see why you should convert the WooCommerce website to a mobile app in four steps:
1. Faster shopping experience 
eCommerce has made shopping fast and convenient for people who don't want to make a trip to the mall. Well, m-commerce is taking things even further with a faster and more convenient shopping experience. 
With the help of a mobile app, potential customers can browse through different products without having to wait for a website to load, they can make purchases on the go with just a few taps, and not even have to enter their credit card number. It's the perfect environment for impulse shopping, really, and you don't want to miss it.
2. Push notifications
One of the biggest advantages of having a mobile eCommerce app is the push notifications. The feature may be considered a juvenile marketing tool, but it sure is effective. According to Business of Apps, mobile push notifications have a CTR of 4% on average, which exceeds SMS, email, or search engine ads by far. The better part is sending a push notification is practically free once you have a mobile app. 
In 2022, push notifications are the easiest and most convenient way to reach potential customers. Read our guide to perfect your push notification game on our previous blog to increase your eCommerce store's profitability.
3. Wider payment options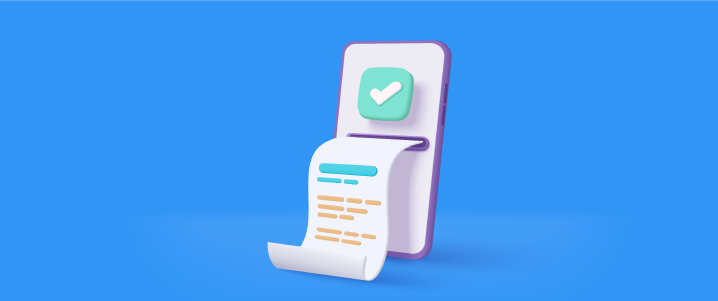 We've talked about the convenience of quick payments with mobile apps. There are many ways to create a WooCommerce mobile app, and if you choose a WooCommerce mobile app creator,  you can integrate even more payment gateways and options than you offer on your regular WooCommerce online store. So choose wisely when creating a mobile app and pick an eCommerce app builder that lets you integrate as many payment options as possible.
4. Social commerce
Mobile apps let your app users perform inter-application actions. As social commerce is one of the fastest-growing branches of eCommerce, it only makes sense to integrate social commerce options into your WooCommerce mobile app. With social commerce capabilities, your customers can see your product on, let's say, Instagram and land on your app with a single tap. 
5. Future-proof shopping experiences 
Augmented reality is becoming more and more mainstream, especially after the boom of the Metaverse. And, but when we look at the technology with eCommerce goggles, it becomes clear that it's a perfect setting for online shoppers. Thankfully, a mobile eCommerce app can get your customers ready for a future where AR shopping becomes the main shopping experience. And we think we can help.
WooCommerce Mobile App Creator: The No-Code Way 
A WooCommerce mobile app undoubtedly has many advantages, but the real challenge begins when you start the app development.  In today's circumstances, hiring a developer can be way out of budget, especially for small businesses. The good news is that you don't have to start from scratch and spend unimaginable time and resources to convert your WooCommerce store into a mobile app. It's 2022, and the no-code revolution is here to save your online business.
The no-code eCommerce app builder, Mowico, lets you take advantage of all of the mobile commerce perks, and all it takes is a simple subscription and a couple of hours to build a mobile eCommerce app.
With the Mowico WooCommerce mobile app builder, you can turn your WooCommerce store into a fully functioning, user-friendly mobile app within hours. And no, you don't need coding knowledge since we've developed the platform for the convenience of small and medium-sized businesses.
Was this article useful?
Let us know if you liked the post. That's the only way we can improve.