The Ultimate Guide to Boost Your E-Commerce Business in 2022
Looking for ways to reach your potential to boost your e-commerce business and increase e-commerce sales? Check out our guide for e-commerce success full of e-commerce trends and tips.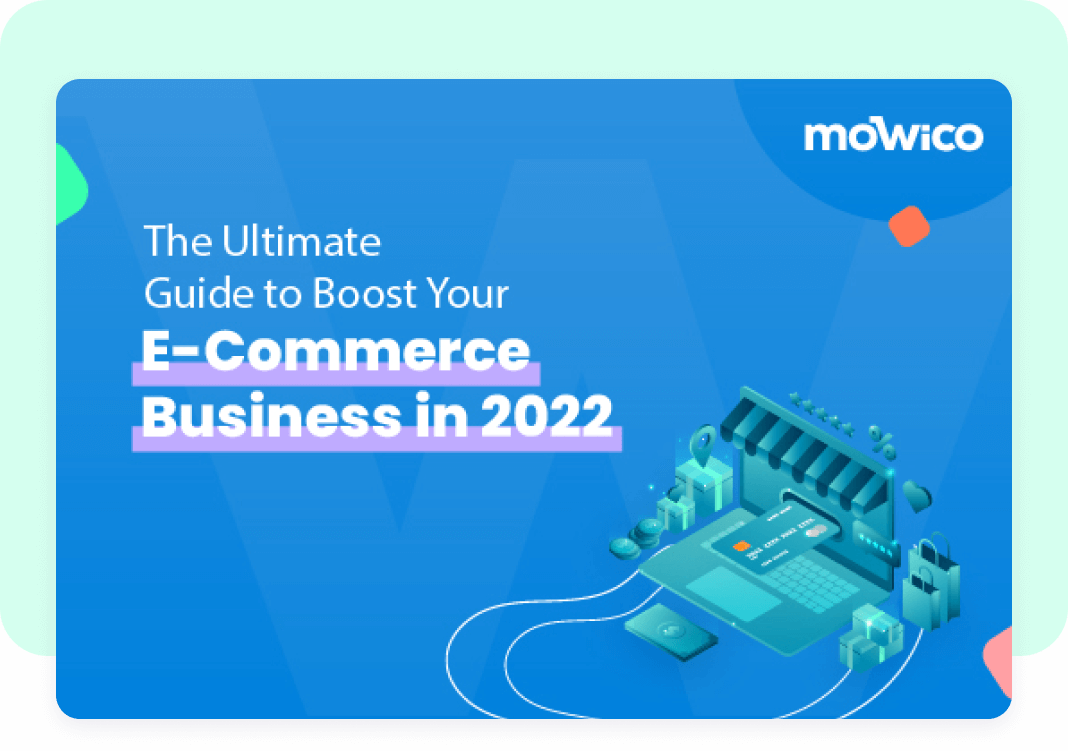 DOWNLOAD E-BOOK
Leave your contact details to download your free copy
There's no doubt that e-commerce is one of the fastest-growing industries in the world. In 2021, the global e-commerce market size has reached 4.80 trillion dollars, and there are still ways to go for the expansion of the industry. Whether you're on the verge of launching an e-commerce operation or trying to adapt to the rules of e-commerce, taking the right path is essential, and thanks to the digital resources, it's now easier than ever to boost e-commerce businesses to reach a global audience.
What does the E-commerce future look like and how to meet market demands?
At Mowico, our top priority is seamless mobile e-commerce transformation for our partners. That's why we created an e-commerce guide to increase your sales and revenue in 2022.
In this ebook you'll find:
Global e-commerce statistics
Predictions for the future of e-commerce
E-commerce tips & tricks
How to meet market demands and apply to your business
ecommerce trends 2022
boost ecommerce business
increase ecommerce sales
Was this article useful?
Let us know if you liked the post. That's the only way we can improve.