Grow Your Business with Mowico Partner Program
Help your clients while adding a revenue stream to your business by collaborating with one of the fastest growing mCommerce SaaS companies.
Become a Partner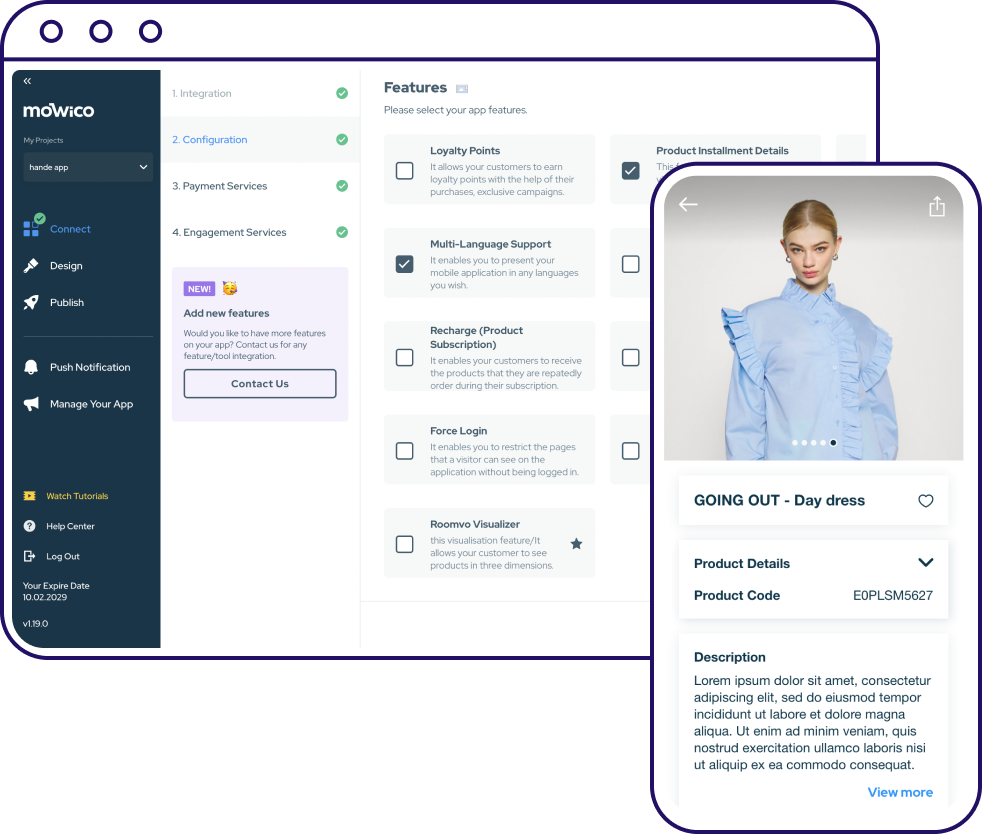 Why Partner with Mowico?
Revenue Sharing
Generate additional revenue on every single opportunity that is referred & closed.
Extend Technology
Integrate with Mowico seamlessly and elevate your clients eCommerce business via no-code mobile app in 60 mins.
Co-Marketing Opportunuties
Help your eCommerce audience by creating awareness of both Mowico & your business through co-marketing content.
How to get started?
1.Apply
Apply for the program you will be connected with Partnership Manager and get access to Mowico enablement materials.
2.Partner
Share us with your ecomm network to kickstart their mobile app journey.
3.Grow
Once your referral sign up, earn additional revenue for your business.
See how it works
Join Mowico Partner Program