Synchronize
Integrated with more than 35 e-commerce platforms.
Design
Completely customizable with the Drag & Drop Tool.
Publish
Send your mobile app to the App Store and Google Play.
Configuration Settings
Mowico Dashboard provides countless features to manage your app. Features can be activated or deactivated at any time.
Payment Options
In addition to your existing payment system, you can also offer the most popular payment options for your customers.
Engagement Preferences
Decide how you engage with the customers by creating segments, setting notifications, and managing analytics data.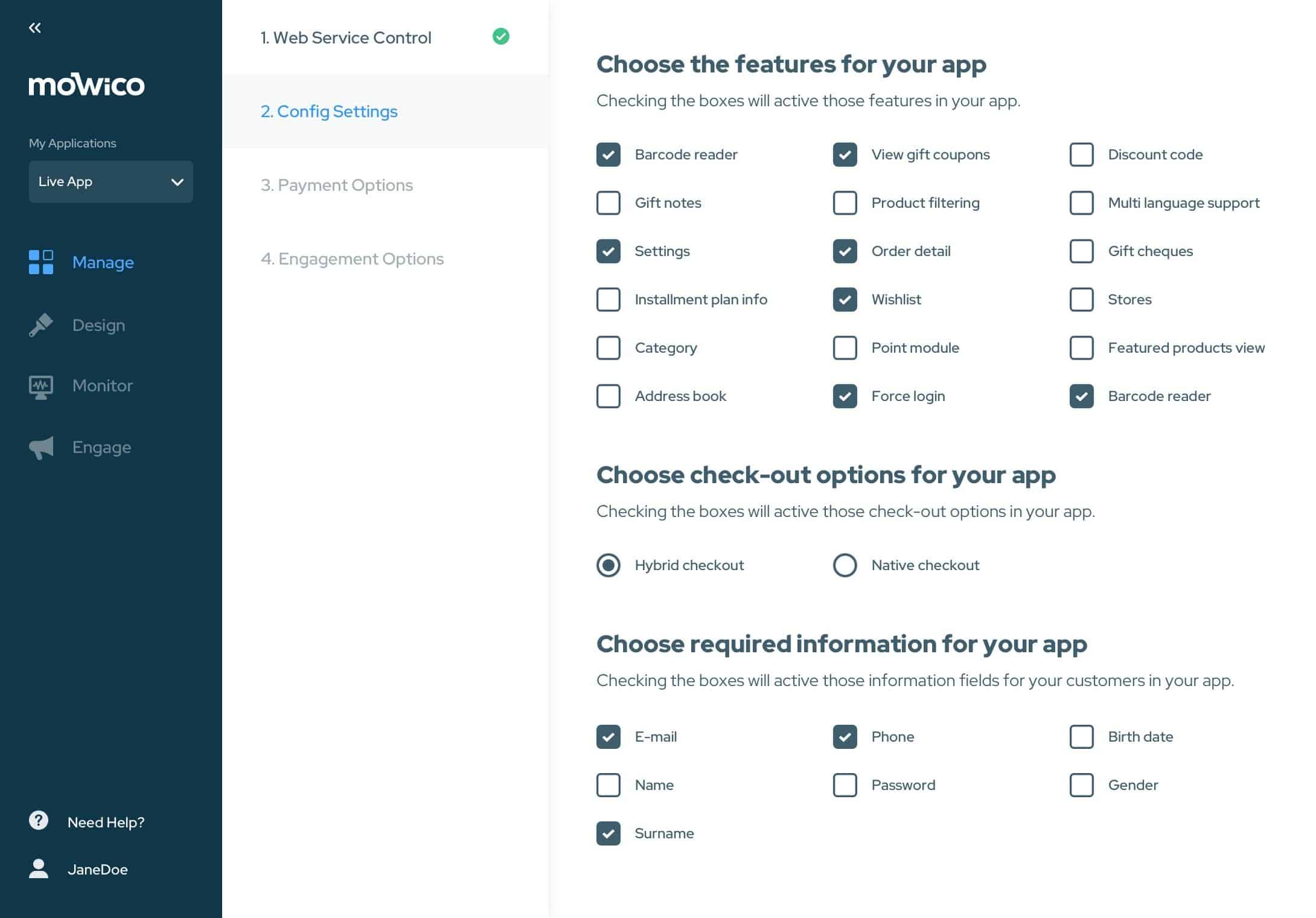 Ready to publish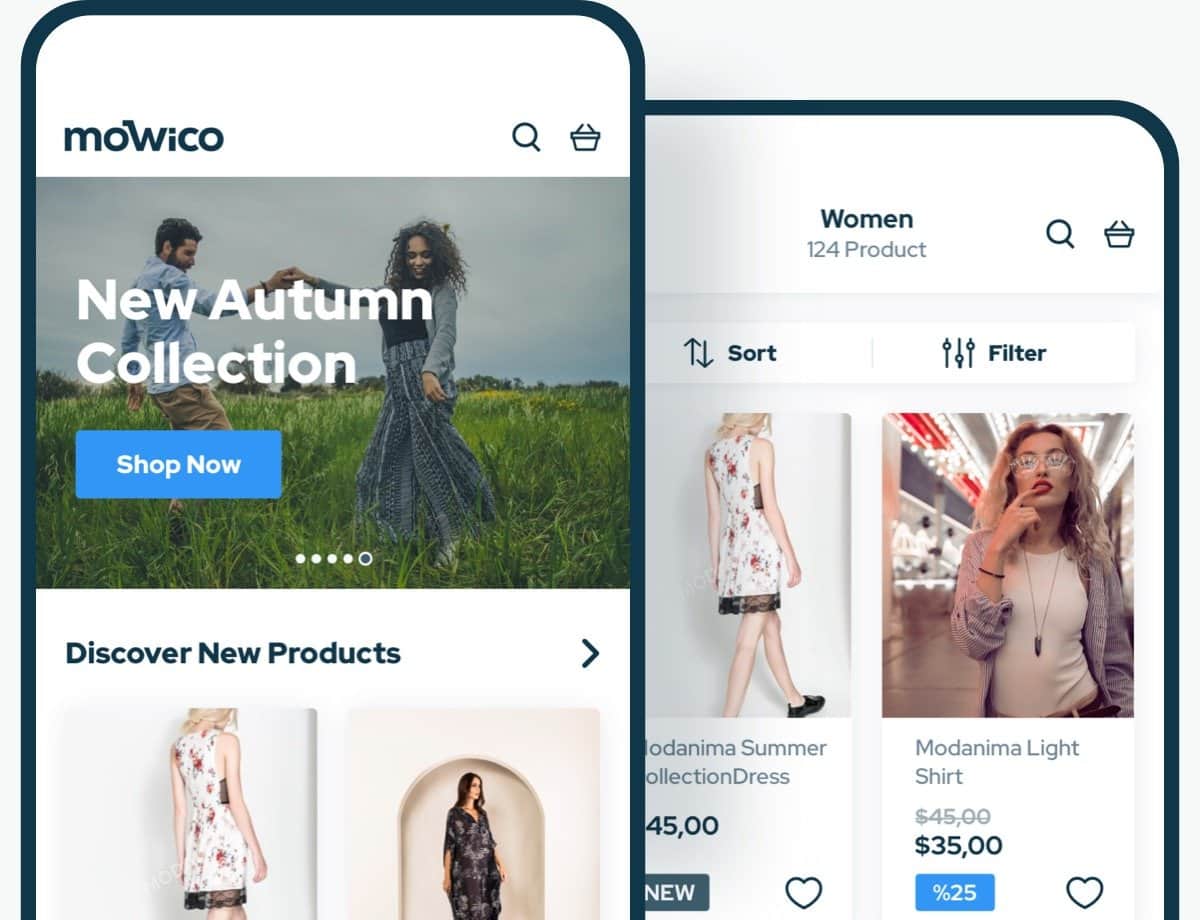 Preview your app
Take a look at what you have created and make instant changes if necessary.
See in your device
Create test links for IOS and Android devices, and get your demo in minutes.
Publish your app
Send your new app to the App Store and Google Play for publication.